Healthcare Billing and Coding
Health care is one of the fastest-growing industries for job seekers, including positions that do not involve direct patient care. Billing and coding specialists are essential for health care operations, and positions are in high demand.
If you possess excellent customer service skills, are detail oriented and have strong communication skills, a career in health care billing and coding may be the one for you. Billing and coding specialists can work in all kinds of health care facilities, from hospitals to medical offices to rehabilitation centers. Wake County and the Triangle are home to some of the largest hospitals in the state, with numerous opportunities for employment.
The median annual wage for a billing and coding specialist is $46,660 – or $22.43 per hour. Jobs in the field include medical records coordinator, medical coder, medical coding specialist, medical records technician, health information specialist, medical records clerk, health care biller, billing specialist and more.
Take the first step to get started in billing and coding by enrolling in our Medical Terminology course, which is taught online.
The Healthcare Billing and Coding program prepares students to accurately locate documentation in the patient record to support the coding process and assign codes for diagnoses and procedures, as well as how to submit medical charges to insurance companies and manage every aspect of the medical insurance claim process.
Graduates will be prepared for the American Academy of Professional Coders Certified Professional Coder exam or the National Healthcareer Association Certified Billing and Coding Specialist Exam.
Financial assistance available
Don't have enough money to pay for a course? Right now, Wake Tech's Propel program offers scholarships that cover the cost of registration, fees, books, course-specific supplies and credentialing exams.
Program outline
Each of the program's three classes should be registered for separately:
MED-3235A3 Medical Terminology (128 hours)
OSC-3030A3 Healthcare Billing (formerly Healthcare Billing and Coding Part I) (120 hours)
OSC-3030B3 Healthcare Coding (formerly Healthcare Billing and Coding Part II) (128 hours)
Contact hours: 376 hours
The program is online, and all hours will be completed via Moodle, where assignments and learning materials will be available for students to complete from their computer at their own pace. There are no scheduled meeting times for classes.
Students should be proficient in keyboarding, have a basic understanding of a word processing computer program (Microsoft Word recommended) and have a command of English grammar and punctuation.
Medical Terminology must be passed prior to Healthcare Billing and Healthcare Coding.
The optional review course for the Certified Professional Coder Exam will prepare students for the certification examination administered by the American Academy of Professional Coders. 
OSC-3030C3 Certified Professional Coder Exam Review (24 hours)
Industry-recognized credential: Certified Medical Reimbursement Specialist (CMRS) by American Medical Billing Association
Complete in: 12 months or less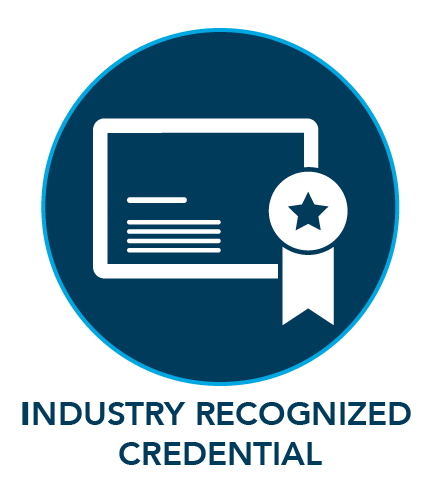 Course details and registration information
CPC (Certified Professional Coder) Exam Review
OSC-3030C3
1 available classes
This course was developed to assist students in preparing for the outpatient, physician-based CPC (Certified Professional Coder) certification examination administered by the American Academy of Professional Coders (AAPC). The coder will need to know how to assign medical co...
Healthcare Billing
OSC-3030A3
3 available classes
This Healthcare Billing course introduces the revenue cycle, including the reimbursement methodologies, claim preparation, payer plans and requirements, and an introduction to medical coding. This course also gives students experience with the CMS-1500 claim form and a medi...
Healthcare Coding
OSC-3030B3
2 available classes
The increasing demand on healthcare providers requires medical offices to invest in highly skilled billers and coders. Learn how to use standard codes from CPT, ICD-10-CM and HCPCS Level II. Develop the skills necessary to take the Certified Professional Coder Exam and begi...
Medical Terminology
MED-3235A3
2 available classes
Start learning the language of the medical field. You will learn terminology for the anatomy and physiology of all body systems, laboratory medicine, pharmacology, and major diseases as well as terms used in physical exams, operative procedures, and diagnoses. Other topics i...
First
|
Previous
| 1
Next
|
Last