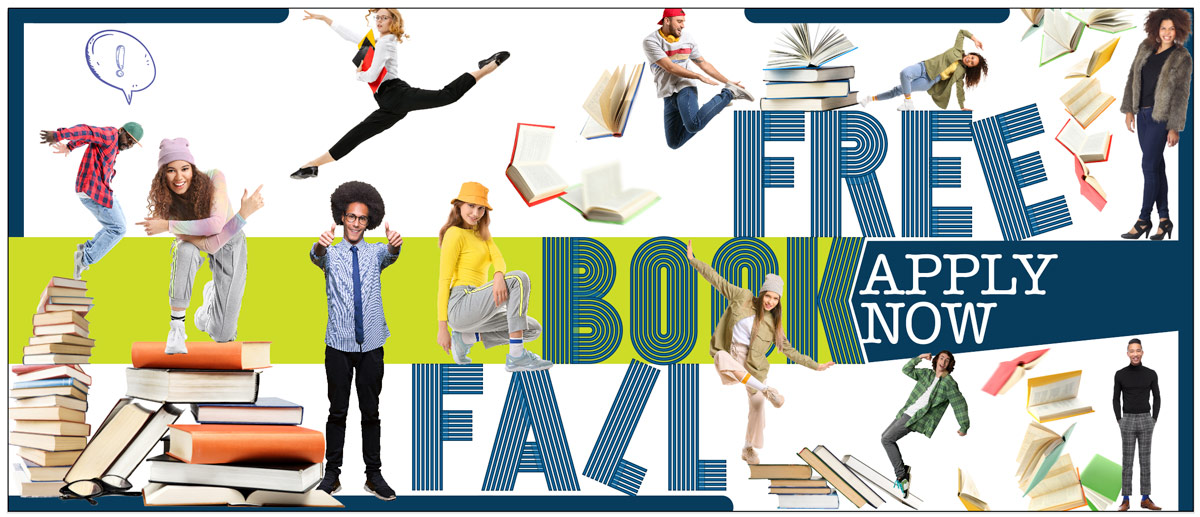 Introducing Eagle Advantage
It's Free Book Fall with Wake Tech's new Eagle Advantage book program. With Eagle Advantage, all your printed and digital course materials will be bundled and ready for pickup or delivery on or before the first day of class – saving you time and money and ensuring you're ready to learn on Day One.
For the Fall 2023 semester, Eagle Advantage is being offered to students in degree programs, including dual-enrollment students in the Career & College Promise program, at no charge! Toolkits and supplies required for certain courses are not included and must be purchased separately.
Students taking Summer term classes at Wake Tech will purchase their books from the Wake Tech Bookstore as they previously have done.
How it works
Complete a Free Application for Federal Student Aid (FAFSA). To be eligible for the Free Book Fall promotion, you must complete a FAFSA, regardless of whether you qualify for financial aid.
Register for classes. Upon registering, you are automatically enrolled in Eagle Advantage. Once you've selected your courses, the bookstore will start preparing your order.
Verify your order. Starting 30 days before the first day of classes, you will receive an email to verify your order and select whether you want to pick it up at a Wake Tech Bookstore or have it delivered to you.
Get your books and digital materials. An email notification will be sent when your order is ready for pickup or when it ships. Your digital materials will be delivered for your courses within Blackboard.
At the end of the semester, you will receive an email with instructions on how to return your textbooks to a Wake Tech Bookstore.
Frequently asked questions