Student Government Association
Welcome to the Wake Tech Student Government Association (SGA). All students are cordially invited - and strongly encouraged - to get involved with SGA! Our General Assembly meetings are held the fourth week of every month and are a great place to let your voice be heard. We hope to see you there. 
---
About The SGA
The SGA is the campus organization that represents the interest of all Wake Tech Community College students. Each curriculum student enrolled at Wake Tech is required to pay the Student Administration Fee; therefore, each person is a member of the Wake Tech SGA, and is governed by its rules and regulations. The constitution of the SGA is the basis for fulfilling our commitment to serve as a liaison between the faculty and administration and our students.
General Assembly Meetings
SGA General Assembly meetings are held at 2:00 p.m. the fourth week of every month. The SGA General Assembly includes all the Senators and Executive Board members in addition to all club representatives and students. All students are welcome to attend these meetings.
Date
Time
Meeting Type
Southern Wake
Campus Location
Northern Wake
 Campus Location
1/30/2019
2:00 PM
General Assembly
SB (PLM) 220
ND 401
2/27/2019
2:00 PM
General Assembly
SL (SSB) 215
ND 401
3/27/2019
2:00 PM
General Assembly
SL (SSB) 215
ND 401
4/24/2019
2:00 PM
General Assembly
SB (PLM) 220
ND 401
Student Government Association 2018-2019 Executive Board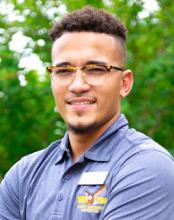 President: Jose Fabre Jr.
Hey everyone! My name is Jose Fabre Jr., the SGA President for 2018-2019. I was born in the Bronx, NY, and raised in "Quisqueya la Bella", Dominican Republic. I moved to Perth Amboy, NJ, at the age of 9, and moved to Raleigh, NC, in 2015, after I graduated from High School. I'm currently working towards two degrees, Associate in Engineering and Associate in Science. Wake Tech has been a blessing to me because there are many resources available, like Success Coaches, Individualized Learning Center, SPEAK Center, STEM Center, and more. I decided to become part of the Student Government Association because I want to reach WTCC students by making our campus activities both fun and informative, achieving spectacular learning outcomes. Life is challenging, but I know I can do all things through him who strengthens me.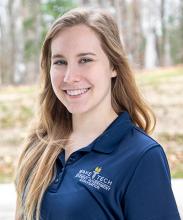 Vice President: Tara Courtney
Hello! My name is Tara Courtney, and I am the SGA Vice President for the spring 2019 semester. I was born and raised in Laguna Hills, California, until I moved to Raleigh in 2006. I am currently completing my second year at Wake Tech, in which I will earn both Associate in Arts and Associate in Science degrees. After my time at Wake Tech, I will continue to a 4-year university where I will get my bachelor's in nursing, and eventually, a doctorate in nurse anesthesia. Wake Tech has impacted my life in ways I never could have imagined. During my time here, I have been exposed to a multitude of opportunities and made connections to last a lifetime. I joined SGA because I wanted to ensure that other students' experiences at Wake Tech are as wonderful, if not better, than my own. I strive to listen to and represent the student body to the best of my ability, and in doing so, I am excited and honored to serve as Vice President this semester.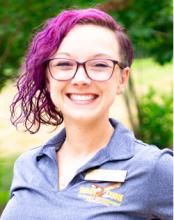 Secretary: Fawn Steinfurth
Hi! My name is Fawn Steinfurth and I am SGA Secretary for the '18-'19 school year. I am originally from Sioux Falls, South Dakota majoring in Health and Fitness Science. I love Wake Tech because of its extreme flexibility and being a military veteran Wake Tech has helped me adjust from military lifestyle to the student lifestyle. I joined SGA because I want to help make a difference in Wake Tech for the positive and help build a better student community - one unlike any community college.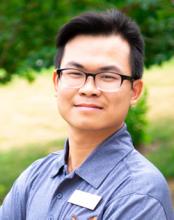 Public Information Officer: Karol Nguyen
What's up! My name is Huy Nguyen, but I go by Karol. I'm the SGA Public Information Officer for the '18 -'19 academic year. I'm from Saigon, Vietnam. I'm currently in the Associate of Arts program at Wake Tech; after that, I'm planning to transfer to UNC-Chapel Hill or an out of state university like John Hopkins to pursue a bachelor degree in International Relations. During my time at Wake Tech, I've met many ambitious, passionate professors and amazing friends, who are always willing to support and help me. In addition, I love being as a member of SGA, where I have opportunities to work with people, to develop my leadership skills and to contribute new ideas to student activities. Furthermore, as the PIO, my goal is to create a great relationship between students and the college through SGA's activities and events.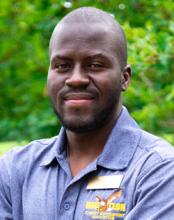 Treasurer: Gael Mbolela
Hey everyone, my name is Gael E. Mbolela. I am the SGA Treasurer for the '18-19' school year. I currently live in Apex, North Carolina. I came out from Kinshasa, the Democratic Republic of Congo. I am pursuing my Associate's degree in Engineering. The most exciting thing about being part of the SGA is that it has provided me the opportunity to experience leadership skills and to be an agent of positive change. My goal is to use my experience to encourage and support all students to get involved in making our college the best place to be.