What is barbering?
Barbering consists of hair cutting, shaving, trimming the beard, coloring the hair, applying hair tonics, permanent waving, massaging the face and scalp, and treating the hair with oils, creams, lotions or other preparations either by hand or mechanical appliance.
---
Do you want to become a barber?
Attend a required online information session to learn about registration fees, admission requirements, books, kits, uniforms and program schedule.
Check the website on the day you are planning to attend, as times and dates are subject to change. 
Please email William Graham at [email protected] to reserve your spot for an online information session. Include your preferred date, time and the best email address where you can be reached. A link will be emailed to you before the information session begins. 
Upcoming information sessions
May 23: 12 p.m. - 1 p.m.
May 24: 12 p.m. - 1 p.m.
June 6: 12 p.m. - 1 p.m.
June 7: 12 p.m. - 1 p.m.
June 20: 12 p.m. - 1 p.m.
June 21: 12 p.m. - 1 p.m.
July 11: 12 p.m. - 1 p.m.
July 12: 12 p.m. - 1 p.m.
July 25: 12 p.m. - 1 p.m.
July 26: 12 p.m. - 1 p.m.
August 8: 12 p.m. - 1 p.m.
August 9: 12 p.m. - 1 p.m.
August 22: 12 p.m. - 1 p.m.
August 23: 12 p.m. - 1 p.m.
September 5: 12 p.m. - 1 p.m.
September 6: 12 p.m. - 1 p.m.
October 3: 12 p.m. - 1 p.m.
October 4: 12 p.m. - 1 p.m.
October 17: 12 p.m. - 1 p.m.
October 18: 12 p.m. - 1 p.m.
Training leading to certification
Learn the art of barbering and prepare for the North Carolina Board of Barber Examiners certification exam and apprentice license.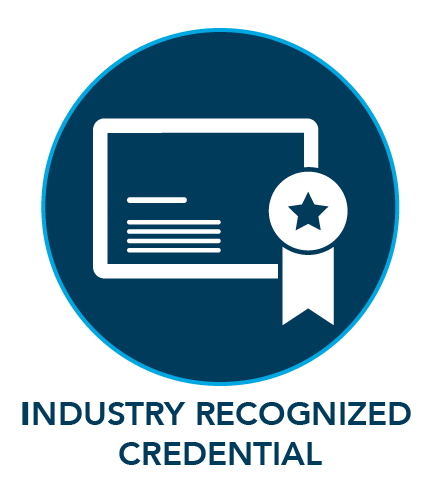 Success story
Nathaniel Wall ==>
School of Barbering
Class of 2017
---
For additional details about the program contact William Graham.
---
Course details and registration information
Course
Barbering I - Introduction
Name
BAR-3100I7
Available Classes
Intended Audience
Public
Description
Are you creative? Do you enjoy networking? Do you want a career instead of a job? Have you dreamed of owning your own business? If so, the barbering field may be for you! Become part of an industry that's always in demand! Prepare for employment as an apprentice and as a registered barber. Learn theory and practice for cutting, coloring, styling, and relaxing hair; shampooing and scalp treatments; shaving; and facials. Learn about barbering products, customer service, and barber shop management. Instructors are licensed by the state board and stay current on new methods and services, seminars, and conferences.
Course Objectives
Learn Study Skills, The History of Barbering, Professional Image, Bacteriology, Infection Control and a Safe Work Practices
Learn Implements, Tools, and Equipment, Anatomy and Physiology, Chemistry
Learn Shaving and Facial Design, Men's Haircutting and Styling, Haircoloring and Lightening, and Barbershop Management
Outline of Instruction
Lesson 1 & 2:
• Study Skills
• The History of Barbering
• Professional Image
• Barbershop Management
Lesson 3 & 4:
• Bacteriology
• Infection Control
Lesson 5 & 6:
• Safe Work Practices
• Implements, Tools, and equipment
Lesson 7 & 8:
• Anatomy and Physiology
Lesson 9 & 10:
• Chemistry
Lesson 11 & 12:
• Shaving and Facial Design
Lesson 13 & 14:
• Men's Haircutting and Styling
• Haircoloring and Lightening
Contact Hours
396
CEU's
No
Industry Standard, State, or National Certification
Yes
Certification
NC Board of Barber Examiners
Website URL
http://www.ncga.state.nc.us/EnactedLegislation/Statutes/HTML/ByChapter/Chapter_86A.html
Certification Learning Outcomes/Requirements
CE to CU Articulation
No
Prerequisites
Barber School Orientation and Career Readiness Certificate.
Text and Supplies Needed
Milady's Standard: Professional Barbering Textbook & Workbook, a styling mannequin and barber supplies.
Clinical Site/Special Facilities
Requirements for Successful Completion of this Course
Attendance 90% or above
Participation
Accreditation/Special Approval Requirements
NC Board of Barbers Examiners
Intended Audience
Public
Specific Industry or Business Support Needs
Industry or Job Titles Related to training Outcomes for Employment
Professional Barber-Stylist
Related Courses
NC Barber Instructor Exam Prep - BAR-3100D7
Barbering III - Advanced - BAR-3100C7
Course Contact Information
William Graham
919-866-5727