Professional Administrative Assistant
Industry-recognized credential: Professional Administrative Assistant
Complete in: 3 month or less
For non-credit student support services or to see if you qualify for financial assistance, contact the Career Pathways Program & Student Resources.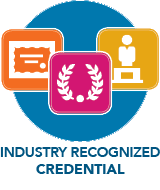 ---
Course Details & Registration Information
Career Readiness for the Professional Administrative Assistant
HRD-3004AZ2
1 available classes
Learn about office administration – the skills, attributes, and work values necessary for employment in the field – and how to determine if a career as an administrative assistant is right for you. This course explains the role of technology in administrative work and how to...
Microsoft Excel 2016 Level 1
SEF-3001JR2
2 available classes
Microsoft Excel is a globally-used program essential for business and academic settings. This is the first course of a three-part series. Participants will be able to use common terms, create and modify worksheets and workbooks, and perform basic calculations.
Microsoft Excel 2016 Level 2
SEF-3001JS2
2 available classes
Microsoft Excel is a widely-used application. This popular spreadsheet program is essential to businesses, academia, and personal data organization. After completing this second course in the four-part series, participants will be able to effectively manage workbooks by us...
Microsoft Excel 2016 Level 3
SEF-3001JT2
2 available classes
Microsoft Excel is the most widely-used spreadsheet program in business and academia. After completing this third course in the four-part series, participants will be able to analyze large amounts of data and extract actionable information. Students will gain skills to wor...
Microsoft Office 2016
SEF-3001IJ2
1 available classes
Microsoft Office is widely used in organizations throughout the world. For this course, you will focus on three Microsoft Office applications: Word, Excel, and PowerPoint. Use Word to create letters, memos and work with tables. Learn how to manipulate worksheets, use formul...
Administrative Professional with Microsoft Office 2016 Master
SEF-3001QG
Prepare to become an integral part of any professional office team – from small business to major corporation! Learn the foundational skills required to be a successful administrative professional. This course will also teach you Microsoft Office 2016 software and prepare yo...
Microsoft Office 365 Web Apps
SEF-3001HL2
Office 365 is a subscription-based, cloud environment. The online platform includes Microsoft Office applications, productivity apps, and Skype for Business as an online audio/video meeting tool. You will discover how to collaborate and communicate online.
Outlook Level 2
SEF-3001HM2
You will build on skills gained in Outlook Level 1 by gaining a more in-depth understanding of the Outlook productivity application. Topics such as how to customize mail accounts, perform advanced searches, create rules to automate tasks, and manage calendar options will all...
First
|
Previous
| 1
Next
|
Last