Hospitality Certification
Get a comprehensive overview of the hospitality industry, facets of service and latest trends. Emphasis is on the latest technology tools used in the industry as well as operations and the philosophy of service. Find out about the many career opportunities, such as hotels, restaurants, meetings, events and more. You will be prepared for the challenges faced by professionals in hospitality management and gain a global perspective on industry issues.
The certification program is offered in a traditional in-person version (168 classroom hours over 10 to 12 weeks) as well as an online version (135 hours). Industry experience is not required.
The classroom course includes field trips, where students learn how hotels and restaurants actually operate; guest speakers, who  share insights about career opportunities and the latest industry trends; and job leads, if available. A career fair may also be arranged.
In addition to the available certifications noted below, students also will receive training in "soft skills," such as customer service, conflict management and public speaking, as well as job search skills, including completing a job application, writing a resume and interviewing.
Students also have the option to learn the Delphi system, the world's leading sales and catering system. Wake Tech provides access to the system, and interested students pay Delphi directly.
The online course is great for someone who may be working and cannot fit a traditional class into his or her schedule, students looking for career change or people who prefer online learning. It's also good for employees already in the hospitality industry who want to move up the career ladder by obtaining industry-recognized credentials.
Students work in the My Hospitality Lab along with e-textbooks and the Moodle portal to successfully complete the program. They will be responsible to do their own field trips and projects. Leads for jobs will be given via email, and a career fair may be arranged.
More than 70% of students have successfully obtained careers upon completion of the certification program.
For more information, contact Sameer Pawa at [email protected] or 919-866-6158.
Industry-recognized credential: American Hotel & Lodging Educational Institute, National Restaurant Association, TIPS Certification
Complete course(s) in: Three months or less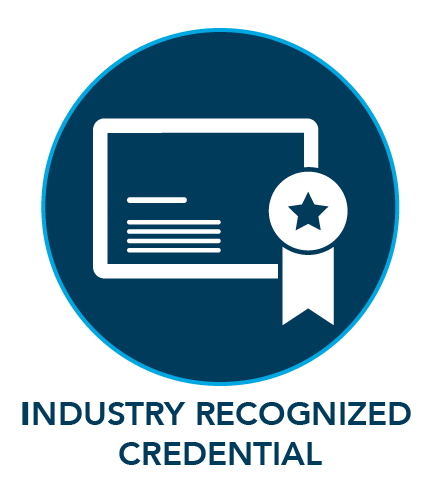 Available certifications
Front Desk Representative: Training created by the American Hotel & Lodging Educational Institute
Opera Property Management System: Front office software used in most major hotels
ServSafe: Food safety training that provides essential knowledge and skills
Host U: Knowledge of liquor, beer, wine and non-alcoholic beverages
TIPS (Training for Intervention ProcedureS): Training for those who sell, serve and consume alcohol, designed to prevent intoxication, drunken driving and underage drinking
CVENT: Certification on the CVENT Supplier Network helps students better understand technologies used in the hospitality industry and provides practical knowledge that can be used with prospective employers
Wake Tech Community College Certification of Completion
NOTE: Students must meet the specific requirements of each program to earn certification.
Financial assistance available
Don't have enough money to pay for a course? Right now, Wake Tech's Propel program offers scholarships that cover the cost of registration, fees, books, course-specific supplies and credentialing exams.
NOTE: Scholarship applications are currently closed and will reopen July 1.
Paid internships through Work-based Learning also are available for students in the program. Call 919-866-6158 to learn more.
Frequently asked questions
Course details and registration information
Hospitality Hotel & Restaurant Certifications
HOS-4040A3
1 available classes
The world of hospitality keeps evolving and brings us some of the best things in life — travel, dining, sports, events, cruises, adventure, and more. If you love the idea of building a career in the ever-expanding, multi-billion dollar hospitality industry that can take you...
ServSafe
SEF-3001Q3
1 available classes
Learn the principles of safety and sanitation in the food service industry. In North Carolina, a restaurant or food service establishment can receive a two-point deduction on its health inspection grade. NC regulations now require all establishments to have a manager on dut...
ServSafe Spanish
SEF-3001V3
1 available classes
Aprende los principios de seguridad y sanidad en la industria del servicio de alimentos. El objetivo de este curso de dos días es capacitar a los profesionales en esta rama enfocándonos en los conceptos básicos de ServSafe® que cumple con el requisito de NC persona a cargo (...
Hospitality ( Hotel & Restaurant Certification) -Work Based Learning
WBL-3100C3
This course provides a work-based learning experience with a college-approved employer in an area related to the student's program of study thus enhancing student success rate in obtaining certifications ( Front Desk Agent , ServSafe, TIPS, Opera through American Hotel & Lod...
First
|
Previous
| 1
Next
|
Last