Individuals interested in becoming a Natural Hair Care Specialist can now train at Wake Tech in a facility at the Beltline Education Center. This program prepares current and prospective Natural Hair Care Specialists for the newly-issued board requirements for training and licensure, and can also be a great opportunity for existing cosmetologists to earn continuing education units (CEUs).
Get the training you need to be workforce ready! Prepare for the NC Natural Hair Care Braiding License Exam. 
The course consists of:
Twisting the hair
Wrapping
Extending
Locking
General sciences
Practices specific to infection control

Bacteriology
Client consultation
Business management
Professional ethic
And other related topics
For information about Natural Hair classes, please contact Maribel Jefferies at [email protected] or 919-334-1588, [email protected] or 919-334-1590 or Chris Pone at [email protected]. 
---
Required Information Sessions
Attend a mandatory information session to learn about registration fees, admission requirements, books, kits, uniforms, and program schedule. You must attend an information session before you can register for this course.
Requirements for Registration:
Government issued ID
Social Security number or Tax ID number
High School Diploma/GED or CRC and Money Order in order to register for this course.
The cost of the kit is included in the price of this course.
Natural Hair Information Sessions
Location

Date

Time

Room

Beltline Education Center
06/03/19
6:00 PM
402D

 

NO ADMITTANCE once the session has started!

No registration is required to attend these information sessions. 

 
Industry-recognized credential: North Carolina State Board of Cosmetics Arts
Complete in: 4 months or less (340 hours)
For non-credit student support services or to see if you qualify for financial assistance, contact the Career Pathways Program & Student Resources.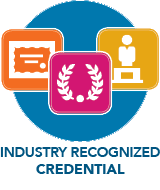 ---
Course Details & Registration Information
Natural Hair Care Specialist
COS-3104A7
1 available classes
Ready to become a licensed professional in the Natural Hair Care field? Enroll in our training program to prepare for the NC State Cosmetic Arts Hair Care Braiding License Exam. This course covers hair twisting, braiding, wrapping, extending, and locking hair, along with the...
First
|
Previous
| 1
Next
|
Last