Are you interested in becoming a real estate agent? Or are you a realtor who needs Continuing Education Units (CEUs)? Wake Tech can prepare you for the North Carolina Real Estate Commission licensing exam. We also offer classes on flipping houses, investing in real estate property, and The Ageless Home™ -- a class about building and remodeling homes with a universal design concept to meet the needs of all ages and abilities.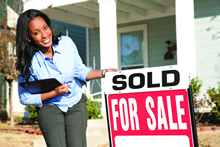 Course Details & Registration Information
Course
Drone (UAS) Flight Operations & Training
Name
SEF-3001OJ2
Available Classes
Intended Audience
Anyone interested in learning how to fly and utilize drones safely and effectively for their work and personal uses.
Description
You have passed the FAA-107 test and you want to put your drone to use but how do you know what your drone is capable of? How do you know what you are capable of? How can you learn to maneuver and explore your potential safely as a pilot?

This class helps to answer those questions for each pilot through classroom instruction and flight training. You can bring your own UAS unit or you can use ours as you practice. Training will familiarize students with UAS system hardware as well as flight maneuvers common in both commercial and private use.

So if you are wanting to utilize your UAS more, better know your capabilities or want more guidance on how to effectively use this technology this class is for you!
Course Objectives
familiarize themselves and discuss their UAS unit, its software and how to navigate and properly maintain their systems.
analyze information and determine best uses and safety practices regarding their UAS flight operations.
conduct flight training to improve maneuvering, target recognition, data collection, best positioning and pilot/UAS capabilities.
Outline of Instruction
Familiarize students with drone system hardware.
• Discuss the aircraft, batteries, controller, etc.
• Discuss how to navigate the software used to fly.
• Familiarize students with proper settings within their apps.
Basic Flight Maneuvers
• Horizontal planes
• Vertical planes
• Multi-level maneuvers
• Multi-position maneuvers
Targeting
• Identification
• Alignment
• Proper focus and settings
Intermediate Maneuvers
• Positioning
• Traversing
• Spirals
• Orbiting
Knowledge Demonstration
• Timed and scored flight test
Contact Hours
18
CEU's
No
Industry Standard, State, or National Certification
No
CE to CU Articulation
No
Prerequisites
All students must be a licensed, and current, FAA Part-107 Pilot to attend this course. Students must show proof of licensure at beginning of class.

Students who bring their own drone must ensure their UAS meets the following requirements:
• Has a manufacturer's user manual (please familiarize yourself with this prior to class)
• No FPV racers or homebuilt aircraft
• Multirotor system (no fixed wing)
• Minimum of 4 propellers (quadcopter) and no more than 8 propellers (octocopter)
• Electric only systems (no hybrids)
• Capable of sustained flight outdoors (minimum 8 m/s wind resistance)
• GPS assisted flight
• Factory fail safes such as "return to home"
• Gimbal camera with live feed and setting manipulation capabilities
• Enough batteries for a full day of flight or means to charge batteries
Text and Supplies Needed
n/a
Clinical Site/Special Facilities
Location must have minimum dedicated area available for UAS flight training. Approximately 100Wx150Lx50H.
Requirements for Successful Completion of this Course
Attendance 90% or above
Participation
Accreditation/Special Approval Requirements
FAA waivers may be required for flight operations. This is case by case for each class and will be required by faculty to procure.
Intended Audience
Anyone interested in learning how to fly and utilize drones safely and effectively for their work and personal uses.
Specific Industry or Business Support Needs
Industry or Job Titles Related to training Outcomes for Employment
Related Courses
Drones in Law Enforcement - CJC-5065AD4
Basic Drone Operations - EPT-3701B4
Faa Part 107: Commercial Drone(uas) Pilot Exam Training - EPT-3701A4
Drones, Drones, Drones! - CSP-4000IE2
FAAPart 107: Commercial Drone (UAS) Pilot Exam Training - SEF-3001GD2
Course Contact Information
Community & Career Education Staff
919-532-5700