The Non-Credit Computer Education Department delivers basic and advanced technology training so you can learn a new skill or earn an industry-recognized credential to level up to your next job. 
Many non-degree IT courses align with Wake Tech's IT degree programs, which means you can take certain "non-degree" courses and still earn college credits for that course if you enroll in a qualifying degree program.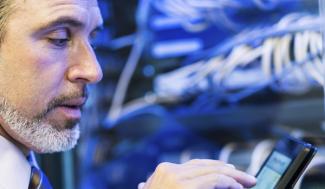 Course Details & Registration Information for All IT Courses
Adobe After Effects CC
SEF-3001JU2
1 available classes
This software program, widely used in television and film to create motion graphics and special effects, allows users to create video, online content, and presentations. This course will show participants how to use basic animation, use 3D images, and apply advanced editing...
AutoCAD 2D Fundamentals
SEF-3001JL2
1 available classes
AutoCAD 2D Fundamentals introduces Computer Aided Design and Drafting concepts and techniques. Using an extensive hands-on approach, users will gain techniques and understand concepts, progressing from making basic shapes to creating multi-view drawings. This course can prep...
AutoCAD Fundamentals
SEF-3001JH2
1 available classes
AutoCAD is a popular Computer Aided Drafting program. Architects, project managers, engineers, graphic designers, town planners, and real estate agents are among the professionals who use AutoCAD. This course is aimed at individuals with no AutoCAD experience and will introd...
Autodesk Revit Architecture Basics
DFT-3100X2
1 available classes
This course prepares those who have some experience using CAD and are familiar with drafting concepts to apply the basics of building information modeling (BIM). The course focuses on Revit operating procedures, use of menus, and terminology to practice 3D application. Upon...
Autodesk Revit MEP Advanced
DFT-3100Z2
1 available classes
Revit software changes how mechanical, electrical and plumbing (MEP) disciplines work through the Building Information Modeling (BIM) process. Participants will build upon the skills introduced in Autodesk Revit MEP Basics. Topics include using advanced commands, constructin...
IT Support Technician
CTS-3255A2
1 available classes
This program is a bundled series of three courses including CompTIA IT Fundamentals , CompTIA A 220-1001, and CompTIA A 220-1002. Participants will focus on high-demand technical and employability skills to prepare for workforce readiness or industry certification in the...
Java Programming Introduction
SEF-3001EW2
1 available classes
Java is the most popular object-oriented programming language. The code runs on Windows, Linux, and Mac 10.7.3 or higher operating systems. Users with little-to-no programming experience will acquire skills to write simple, portable programs that can run on Windows and Andro...
Network Technician
NET-3100O2
1 available classes
Gain technical skills and obtain industry certification; increase your employability and become workforce-ready! This course bundles LPI Linux Essentials, CompTIA Network , and CompTIA Security . In Linux Essentials, you'll learn the most popular open-source workplace applic...
SAS Programming 1: Fundamentals
SEF-3001KA2
1 available classes
Are you interested in building a strong SAS programming foundation to manipulate your data, perform complex queries and simple analyses, and generate reports? Participants with little to no SAS experience or individuals who want to gain the knowledge needed to become certif...
Tableau Desktop Fundamentals
SEF-3001FC2
1 available classes
Tableau Software is a world leader of Tableau Desktop, a powerful, business intelligence (BI) software. Participants will learn basic terminology and concepts, and develop skills to analyze data, create powerful graphical representations of data, and produce shareable, inter...