Cosmetology School (Non-credit)
Workforce Continuing Education School of Cosmetology
Learn the art of cosmetology in Wake Tech's streamlined, non-degree School of Cosmetology program. Prepare yourself to be workforce ready by focusing solely on hands-on training and preparing for the N.C. Board of Cosmetic Art Examiners certification exam. 
Monday, January 25, 2021
A free day-long virtual summit designed specifically to inform barbers, natural hair practitioners, and cosmetologists of information, best practices, and resources that can help them create a sustainable, lifestyle-supporting business in their profession.
---
Required Information Sessions
Attend a mandatory information session to learn about registration fees, admission requirements, books, kits, uniforms, and program schedule. You must attend an information session before you can register for this course.
Requirements for Registration:
Government-issued ID
Social Security number or Tax ID number
High School Diploma/GED or CRC and Money Order in order to register for this course.
| | | | |
| --- | --- | --- | --- |
| Location | Date | Time | Availability |
| Please check back for upcoming Information Sessions. |   |   |   |
For information about cosmetology hair care classes, contact Maribel Jefferies at 919-334-1588 or  [email protected] or [email protected] or 919-334-1590.
Industry-recognized credential: North Carolina Board of Cosmetic Arts
Complete in: 14 months or less (1,584 hour program)
For non-credit student support services or to see if you qualify for financial assistance, contact the Career Pathways Program & Student Resources.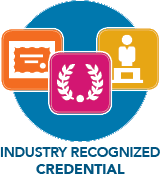 ---
Course Details & Registration Information
Course
Continuing Education Cosmetology I Introduction
Name
COS-3201E7
Overall Quality of This Course
Based on 8 student surveys.
Available Classes
Intended Audience
The course is intended for candidates, bilingual in Spanish, that are interested in the field of Cosmetology and seek to obtain a Cosmetology license.
Description
Become a licensed Cosmetologist – our salon will be your classroom! This introductory course (the first of a four-part series) covers basic cosmetology concepts and provides hands-on training. You'll learn about anatomy, bacteriology, sanitation, shampooing, rolling, relaxing, coloring and bleaching, manicures, pedicures, professional image, ethics – and more!
Course Objectives
Learn to safely and competently apply concepts of all phases of Cosmetology in a salon setting.
Learn to accurately select and use appropriate commercial products on customers hair and skin.
Learn to demonstrate proper professional hygiene, grooming, and attitude.
Learn to perform and thrive in a multi culturally diverse environment.
Learn to demonstrate mastery of manipulative skills.
Learn how to successfully take the NC State Board of Cosmetic Arts Board theory and practical exams.
Learn how to achieve gainful employment in the Cosmetology industry.
Outline of Instruction
Lesson 1: Theory Concepts
Orientation
History and Career Opportunities
Life Skills

Lesson1: Practical Application
Intro to Cosmetology
Shampooing
Conditioning
Manikin Care
Scalp Treatments
Student practice
Lesson 2: Theory Concepts
Your professional Image
Communicating for Success

Lesson 2: Practical Application
How to hold implements
Sectioning for zero degree and blunt haircut
Student practice
Lesson 3: Theory Concepts
Properties of the Hair and Scalp

Lesson 3: Practical Application
Sectioning for spiral and piggyback perm wrap
Perm rollers and placement
Student practice
Lesson 4: Theory Concepts
Properties of the Hair and Scalp continued

Lesson 4: Practical Application
Braiding Concepts
Twisting Concepts Student practice
Lesson 5: Theory Concepts
Principles of Hair Design
Shampooing/Rinsing and Conditioning

Lesson 5: Practical Applications
Razor cutting
Sectioning for a basic haircut
Basic haircut
Client consultation
Student practice
Lesson 6: Theory Concepts
Hair cutting

Lesson 6: Practical Application
Zero degree haircut
Basic haircut
Client consultation
Student practice
Lesson 7: Theory Concepts
Haircutting continued

Lesson 7: Practical Application
Up do styling
French twist
Timed student practice
Lesson 8: Theory Concepts
Hairstyling

Lesson 8: Practical Application
Wet/dry wraps
Basic roller set and bases
Sectioning /basic perm wrap
Discuss roller size, partings, end papers test curls, and rod placement
Lesson 9: Theory Concepts
Hairstyling continued

Lesson 9: Practical Application
Blow dry styling
Round brush styling
Thermal styling
Pressing and curling
Student practice
Lesson 10: Theory Concepts
Hair Removal

Lesson 10: Practical Application
Finger waving
Pin curls
Ridge curl
Eyebrow tweezing and waxing
Student practice
Lesson 11: Theory Concepts
Facials
Facial Makeup

Lesson 11: Practical Application
Makeup consultation
Basic facial
Eyebrow tweezing and waxing
Makeup applications
Student practice
Lesson 12: Theory Concepts
Manicuring

Lesson 12: Practical Application
Basic manicuring
Intro /Relaxer applications
Student practice
Lesson 13: Theory Concepts
Pedicuring

Lesson 13: Practical Application
Pedicuring
Manicuring
Intro/Hair color application
Mixing
Allergy test
Frosting
Foiling
Student practice
Lesson 14: Theory Concepts
Pedicures continued

Lesson 14: Practical Application
Color concepts
Pedicuring
Manicuring
Student practice
Lesson 15: Theory Concepts
Review
Written exam

Lesson 15: Practical Application
Review
Timed practice
Lesson 16: Theory Concepts
Final project due
Begin project sheet # 1
Receive assigned station duties

Lesson 16: Practical Application
Students transition to Advanced department
Students practice on live models
Contact Hours
396
CEU's
No
Industry Standard, State, or National Certification
Yes
Certification
North Carolina Board of Cosmetic Arts
Website URL
Certification Learning Outcomes/Requirements
At the end of the training, students will receive a certificate of completion and will be able to register to take the Cosmetology exam.
CE to CU Articulation
No
Prerequisites
Students must attend a Cosmetology orientation session and pass the Career Readiness tests.
Text and Supplies Needed
Milady Standard Cosmetology Textbook
Milady Cosmetology Workbook
Milady Cosmetology Exam Review book
Cosmetology Kit
Clinical Site/Special Facilities
Cosmetology Lab
Requirements for Successful Completion of this Course
Attendance 95% or above
Participation
Satisfactory completion of assignments and student services.
Accreditation/Special Approval Requirements
NC State Board of Cosmetic Arts
Intended Audience
The course is intended for candidates, bilingual in Spanish, that are interested in the field of Cosmetology and seek to obtain a Cosmetology license.
Specific Industry or Business Support Needs
Industry or Job Titles Related to training Outcomes for Employment
Related Courses
Bilingual Continuing Education Cosmetology III - Advanced - COS-3201J7
Bilingual Continuing Education Cosmetology II Intermediate - COS-3201K7
Bilingual Continuing Education Cosmetology I Introduction - COS-3201I7
Course Contact Information
Maribel Jefferies
919-334-1590