Cosmetology School (Non-credit)
Workforce Continuing Education School of Cosmetology
Learn the art of cosmetology in Wake Tech's streamlined, non-degree School of Cosmetology program. Prepare yourself to be workforce ready by focusing solely on hands-on training and preparing for the N.C. Board of Cosmetic Art Examiners certification exam. 
Required Information Sessions
Attend a mandatory information session to learn about registration fees, admission requirements, books, kits, uniforms, and program schedule. You must attend an information session before you can register for this course.
Requirements for Registration:
Government-issued ID
Social Security number or Tax ID number
High School Diploma/GED or CRC and Money Order in order to register for this course.
Please email [email protected] to reserve your spot for an online information session. Please include your preferred date, time, and the best e-mail address to reach you at. A link will be sent to your e-mail address before the information session begins.
Cosmetology Information Sessions
New Cosmetology classes will be offered in January 2023
These sessions are for Cosmetology only. View Information Sessions for Natural Hair Specialist.
No children are allowed to attend the Information Sessions.
Information Session for Cosmetology class offerings will begin in June 2022.
| | | | |
| --- | --- | --- | --- |
| Location | Date | Time | Availability |
|   |   |   |   |
For information about cosmetology hair care classes, contact  [email protected] or 919-334-1590.
Industry-recognized credential: North Carolina Board of Cosmetic Arts
Complete in: 18 months or less (1,696 hour program)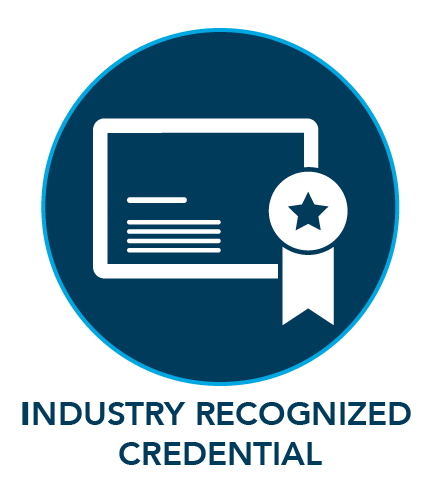 ---
Course Details & Registration Information
Course
Natural Hair Specialist
Name
COS-3104C7
Available Classes
Intended Audience
N/A
Description
This 348-hour course teaches students how to care for natural hair without using hair color, perms, relaxers, or other chemicals. The course includes styling techniques such as braiding, twisting, wrapping, extending, and locking natural hair. It also covers bacteriology and infection control, client consultations, business management, professional ethics, and more. Students will be able to practice and apply their skills on clients who visit the Wake Tech salon. Upon completion of the course, they will be able to take the NC State Board of Cosmetic Art's exam to become a licensed Natural Hair Care Specialist.
Course Objectives
The student will be able to state the difference between cleaning, disinfection, and sterilization.
The student will be able to identify infection control procedures in the salon.

The student will learn to select wisely, care for, and use properly the commercial products that are related to the application of natural hair treatments.
The student will develop the technical skills required in the practice of a natural hair beauty culture.
The student will be able to identify and create protective styles techniques for natural hair.
The student will prepare for state board examinations in order to obtain a license to practice natural hair.
Outline of Instruction
Week 1 & 2

Orientation-Powerpoint
Class Introductions, student handbook, class rules/expectations, and kit inventory.

Use Natural Hair Curriculum
Definition of (14a) Natural Hair Care

Theory:
Infection Control and Blood Exposure Procedures as defined in 21 NCAC subchapter 14H.
Chapter 2 Infection Control explain all that does not apply for our State within Chapter 2 of Milady

Practical:
Demo, teach, and practice Infection Control and Blood Exposure Procedures.
Introduce and explain Rubrics
Student practice
Performance Evals testing at end of two weeks using approved SB Rubrics
Week 3
Review Infection Control and Blood exposure procedures
Theory:
Bacteriology and Board laws, regulations, Board website, and licensure scope of practice (use Natural Hair Curriculum)

Teach 21 NCAC 14H. 0403 and Demo Station Set up of workstation using 21 NCAC 14H. 0403 North Carolina State Board of Cosmetic Arts Rules and Regulations on how to
Maintain a safe working environment.

Practical:
1. Sanitation, Disinfection Procedures, and Safety Procedures.
2. Station Set up
3. Show and tell; Single use implements
4. Show and tell how to dispense or remove products for use from containers

Student practice
Infection Control
End of week
End of week Student Evaluations:
Infection Control
Blood Exposure Self and Client
Cont' Performance Evals testing
Week 4
Theory:
Chapter 1 & Shampooing and Draping
Test Friday

Practical:
Demo and teach
1. Draping, Shampoo and Condition Manikins
2. Sectioning for Scalp Treatments
Student practice

Performance Evaluation
Week 5
Review Shampoo and draping/scalp analysis
Product Knowledge
A. Purpose and chemistry of shampoos and conditioners
B. Scalp conditioning services
C. Procedure
D. Scalp Massage
E. Scalp and hair analysis
I. Client consultation/contact

D. Analysis to provide proper service.

Theory:
Chapter 3 Personal and Professional Success & Blow dry and thermal Iron
Test Friday

Practical:
Explore.
Demo and teach Blow Dry and Thermal Iron

Student practice:
Station Set up
Draping
Shampoo
Condition
Blow Dry and Thermal Iron
Performance Evaluation (End of week)
Week 6 & 7
Review: chapter 3
Theory:
Chapter 4 The Professional Consultation
a. Procedures; ex.Scientific Brushing
b. How to service clients with special needs
Test Friday
Week 7
Chapter 5 Hair Types, Structure, and Textural Differences

Hair structure and growth cycle
1. Hair type and wave pattern
Midterm Test- Chapters 1-5 on Friday

Introduce Performance Sheets
Station Assignments

Practical:
Teach and demo Twisting techniques

Station Setups
student practice:

Two-Strand Twists

Chapter Test- Friday

Rubric Practice
Cont' Performance Evaluation Testing
Week 8
Review: Chapt. 4&5
A. Ethics
B. Communication/Consultation
C. Record keeping

Theory: Chapter 6 Hair and Scalp Diseases and Disorders
Chapter test
Identify and Discuss different Bacterias and Scalp Infections

Practical:
Teach and Demo Wrapping and extending techniques
2 strand overlap
3 strand overbraid and underbraid
Invisible Braid
Nubian Coils

Station Set up
Kit Check

Student Practice

Service evaluations
Week 9
Review chapter 6
Theory:
Chapter 7 Basic Anatomy, Physiology, and Nutrition
Anatomy of the head and neck
Chapter test

Practical:
Teach and Demo Single Box braids and braid removal
Student practice

Service evaluations
Week 10
Review: Chapt 7
Face shape and structure and anatomy of head and neck

Theory:
Chapter 8 Shampoo, Conditioners, Herbal Treatments, and Rinses
Chapter Test

Practical: Demo Consultations
Student Practice

Clients/Performance Sheets

Service evaluations
Week 11
Review chpt 8
Theory:
Chapter 9 Textured Hair is Manageable and Protective Styles
A. Purpose, definitions, and techniques for Loc Grooming
B. Tools, implements, and materials needed

Practical: Teach and Demo knots and locs

Student practice

Service Evaluations
Week 12
Review chpt 9
Theory:
Chapter 10 Natural Hair and Braiding Sculpting Techniques
Chapter Test

Practical: Teach and Demo Track and sew weft
Crochet weave
Feed- in cornrows
Yarn braids

Student Practice

Service Evaluations
Week 13
Review Chpt 10
Theory:
Small Business Class

Moc State Board prep

Student practice
Lock style and procedures
A. Purpose, definitions, and techniques
1. Comb technique
2. Palm roll
B. Tools, implements, and materials
C. Placement, design, and direction
D. Developmental phases
E. Maintenance
Week 14
Mock State Board Practice
Practical
Week 15
Review previous chapters
Theory:
Physiology and Trichology

Practical:
Teach and Demo Wig Making and adding hair extensions

Placement, design, and direction
Adding extensions-NO Glue
Artificial hair

Student Practice
Week 16

Small Business Center/ Business Class
Chapter Test
Clients/Performance Sheets
Review for Final
Timed Performances
Clients/Performance Sheets
Week 17
Mock State Board Practical Exam
Review and prepare students for the State Board Exam and go over the application procedure for DL Roope.
Project Sheets due
Small Business Center/ Business Class
Protective Styles
Final Exam
Clients/Performance Sheets
Practice and Prepare for Mock State Board Practical
Contact Hours
348
CEU's
No
Industry Standard, State, or National Certification
Yes
Certification
North Carolina State Board of Cosmetics Arts
Website URL
www.nccosmeticarts.com
Certification Learning Outcomes/Requirements
CE to CU Articulation
No
Prerequisites
None
Text and Supplies Needed
Milady Standard Natural Hair Care and Braiding and the workbook
Latch hook Crochet needle
Curved weaving hair extension needle
Thread
Hair on weft for sew-in weave
Clinical Site/Special Facilities
N/A
Requirements for Successful Completion of this Course
Attendance 90% or above
Participation
Accreditation/Special Approval Requirements
N/A
Intended Audience
N/A
Specific Industry or Business Support Needs
Industry or Job Titles Related to training Outcomes for Employment
Natural Hair Care Specialist
Related Courses
Course Contact Information
Maribel Jefferies
919-334-1590