Wake Tech's Basic Law Enforcement Training (BLET) Academy prepares students for entry-level employment as law enforcement officers with state, county or municipal governments or with private enterprise. Instruction includes practical exercises, with an ethics component woven throughout the training experience.
BLET includes topics and instructional methods mandated by the North Carolina Criminal Justice Education and Training Standards Commission, including the following:
Legal issues
Patrol duties
Law enforcement communication
Investigations
Practical applications
Sheriff-specific
The academy offers the commission-mandated 640-hour BLET Course Content program. Wake Tech offers additional hours of training in officer survival, public speaking, close-quarter control and related topics, for a total of 768 hours.
Cadets completing the academy are eligible to take the BLET State Comprehensive Written Exam. Upon successful completion, a cadet has one year from the exam date to be duly appointed and sworn as a law enforcement officer in North Carolina.
The academy meets primarily from 7 a.m. to 6 p.m., Monday through Friday, for 20 weeks. It is offered twice each year: January to June and July to December.
NOTE: Wake Tech is not offering an evening option for academy classes until further notice.
For more information, email William Potter at [email protected].
Financial assistance available
Don't have enough money to pay for a course? Right now, Wake Tech's Propel program offers scholarships that cover the cost of registration, fees, books, course-specific supplies and credentialing exams.
NOTE: Scholarship applications are currently closed and will reopen July 1.
Industry-recognized credential: N.C. Criminal Justice Education and Training Standards Commission
Complete in: Six months or less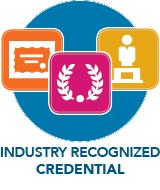 Earn college credit
Wake Tech students may earn up to 19 Criminal Justice Technology curriculum credit hours for successful completion of the BLET Academy.
Use drop-down list to enter Subject and College. Then click Submit.