Cosmetology School (Non-credit)
Workforce Continuing Education School of Cosmetology
Learn the art of cosmetology in Wake Tech's streamlined, non-degree School of Cosmetology program. Prepare yourself to be workforce ready by focusing solely on hands-on training and preparing for the N.C. Board of Cosmetic Art Examiners certification exam. 
---
Required Information Sessions
Attend a mandatory information session to learn about registration fees, admission requirements, books, kits, uniforms, and program schedule. You must attend an information session before you can register for this course or enroll in Bilingual Success to Cosmetology course.
Requirements for Registration:
Government-issued ID
Social Security number or Tax ID number
High School Diploma/GED or CRC and Money Order in order to register for this course.
| | | | |
| --- | --- | --- | --- |
| Location | Date | Time | Room |
| Information Sessions are cancelled until further notice. |   |   |   |
Industry-recognized credential: North Carolina Board of Cosmetic Arts
Complete in: 14 months or less (1,584 hour program)
For non-credit student support services or to see if you qualify for financial assistance, contact the Career Pathways Program & Student Resources.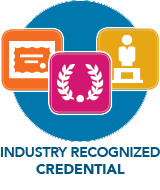 ---
Course Details & Registration Information
Continuing Education Cosmetology IV - Advanced
COS-3201H7
In this course, students will learn theory and gain practical experience in all the services offered in a cosmetic arts salon: hair cutting, styling, coloring, braiding, and shampooing; skin care; infection control; sanitation; customer service; product knowledge; and salon...
Natural Hair Care Specialist
COS-3104A7
Ready to become a licensed professional in the Natural Hair Care field? Enroll in our training program to prepare for the NC State Cosmetic Arts Hair Care Braiding License Exam. This course covers hair twisting, braiding, wrapping, extending, and locking hair, along with the...
Natural Hair Specialist
COS-3104C7
This 300-hour course teaches students how to care for natural hair without using perms, relaxers, or other chemicals, or hair color. The course includes styling techniques such as braiding, twisting, wrapping, extending, and locking natural hair. It also covers infection con...
Pathways to Get Paid Doing Natural Hair
HRD-3004CA2
The care of natural hair has become a billion-dollar industry – with unlimited career opportunities! Learn about the income potential in styling natural hair, using a variety of techniques such as braids, locs, and protective styles. The course also covers the soft skills ne...
Success to Cosmetology [Spanish]
COS-3201M7
Este curso es una introducción a la cosmetología; temas incluidos son imagen profesional, ciencias generales, cuidado del cabello y de la piel. Adicionalmente, los estudiantes tomarán el examén de "N.C. Career Readiness Certification", el cual evalúa el nivel de habilidad de...