Leading wireless and cable companies in North Carolina are using the fiber optic technology to improve their long-distance phone call, cable TV and Internet services. Build the skills for employment as a technician in the network cabling industry. Learn about telecommunications and the fundamentals of fiber optic cable systems, perform a mechanical splice, calculate a system loss budget and construct, test and troubleshoot cabling systems with electronic equipment.
Industry-recognized credential(s): Fiber Optics Technician
Complete in: 6 month or less
For non-credit student support services or to see if you qualify for financial assistance, contact the Career Pathways Program & Student Resources.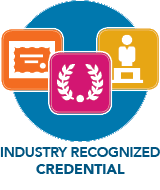 ---
Course Details & Registration Information