Apartment Maintenance Technician
Learn about the apartment business and about appliance and systems maintenance — electrical/plumbing/HVAC systems and more — for employment in entry-level technician positions. Lectures, demos, field trips, and hands-on labs reinforce learning. This course fulfills one of the requirements for the Certificate for Apartment Maintenance Technicians (CAMT).
Financial Assistance Available!

You may qualify for a scholarship through the WakeWorks Propel program!
Industry-recognized credential: National Apartment Association Institute
Complete in: 6 month or less
For non-credit student support services or to see if you qualify for financial assistance, contact the Career Pathways Program & Student Resources.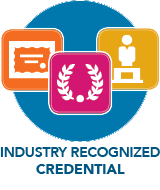 ---
Course Details & Registration Information
Certified Apartment Maintenance Technician Training (CAMT)
MNT-3066B7
This course prepares students for entry-level employment in maintenance in the multifamily/apartment housing industry. It covers the "inside" of the business as well as interior and exterior maintenance, electrical systems, plumbing, heating and air conditioning, appliance m...
Facility Maintenance Fundamentals
MNT-3066A7
Facilities Maintenance Fundamentals includes a number of key concepts and applications that are designed to provide the base from which you can build a career in facilities management. This course covers the principles of Electrical Contracting, HVAC, Plumbing as well as pr...
First
|
Previous
| 1
Next
|
Last