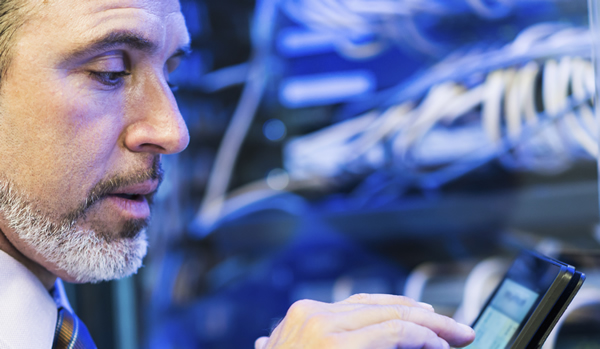 Wake Tech delivers basic and advanced technology training through non-degree IT courses so you can learn a new skill or earn an industry-recognized credential to level up to your next job. 
Many non-degree IT courses align with Wake Tech's IT degree programs, which means you can still earn college credits for some "non-degree" courses if you enroll in a qualifying degree program.
Course details and registration information
Course
Cisco Certified Network Associate CCNA 200-301
Name
NET-3100N2
Overall Quality of This Course
Based on 9 student surveys.
Available Classes
Intended Audience
Individuals who want to expand their knowledge and skills for employment-readiness or those who want to successfully prepare for the CCNA 200-301 certification exam.
Description
This course is intended for participants who have completed CompTIA Network or those with equivalent experience who want to expand or certify their knowledge and skills. Topics covered will include network fundamentals, network access, IP connectivity, IP services, security fundamentals, automation, and programmability. Upon course completion, students should be prepared to take and pass the Cisco Certified Network Associate certification exam.
Course Objectives
Identify networking fundamentals and concepts
Manage basic IPv4 and IPv6 networks
Configure network components such as switches, routers, and wireless LAN controllers
Identify basic security threats and use best practices to protect a network
Apply network programmability, automation, and software-defined networking to manage networks
Prepare to pass the CCNA 200-301 exam
Outline of Instruction
Networking Today
Basic Switch and End Device Configuration
Proctocols and Models
Physical Layer
Number Systems
Data Link Layer
Ethernet Switching
Network Layer
Address Resolution
Basic Router Configuration
IPv4 Addressing
IPv6 Addressing
ICMP
Transport Layer
Application Layer
Network Security Fundamentals
Build a Small Network
Basic Device Configuration
Switching Concepts
VLANs
Inter-VLAN Routing
STP Concepts
EtherChannel
DHCPv4
SLAAC and DHCPv6
FHRP Concepts
LAN Security Concepts
Switch Security Configuration
WLAN Concepts
WLAN Configuration
Routing Concepts
IP Static Routing
Troubleshoot Static and Default Routes
Single-Area OSPFv2 Concepts
Single-Area OSPFv2 Configuration
Network Security Concepts
ACL Concepts
ACLs for IPv4 Configuration
NAT for IPv4
WAN Concepts
VPN and IPsec Concepts
QoS Concepts
Network Management
Network Design
Network Troubleshooting
Network Virtualization
Network Automation
Contact Hours
210
CEU's
21
Industry Standard, State, or National Certification
Yes
Certification
Cisco
Website URL
https://www.cisco.com/c/dam/en_us/training-events/le31/le46/cln/marketing/exam-topics/200-301-CCNA.pdf
Certification Learning Outcomes/Requirements
Network Fundamentals
Network Access
IP Connectivity
IP Services
Security Fundamentals
Automation and Programmability
CE to CU Articulation
No
Prerequisites
Prior to course enrollment, students should have successfully completed the CompTIA Network+ exam course or have equivalent knowledge and experience.

Text and Supplies Needed
Recommend Resources:
• Introduction to Networks Companion Guide (CCNAv7)
• Switching, Routing, and Wireless Essentials Companion Guide (CCNAv7)
• Enterprise Networking, Security, and Automation Companion Guide (CCNAv7)
Clinical Site/Special Facilities
Requirements for Successful Completion of this Course
Attendance 90% or above
Participation
Demonstrate an understanding of at least 80% of course material taught.
Accreditation/Special Approval Requirements
Intended Audience
Individuals who want to expand their knowledge and skills for employment-readiness or those who want to successfully prepare for the CCNA 200-301 certification exam.
Specific Industry or Business Support Needs
Network Administrator, Network Support Technician, Help Desk Technician, Network Engineer, Network Architect
Industry or Job Titles Related to training Outcomes for Employment
Network Architect
Network Engineer
Help Desk Technician
Network Support Technician
Network Administrator
Related Courses
CompTIA IT Fundamentals+ Certification Exam FC0-U61 - CET-3100F2
CompTIA Network+ Certification Exam N10-007 - NET-3100M2
Course Contact Information