Wake Tech offers a variety of world languages, with levels from beginner to advanced. Friendly teachers, small class sizes and online learning options make getting started easier than ever.
Classes are available for the following languages:
Spanish
French
Italian
German
Korean
Russian
Arabic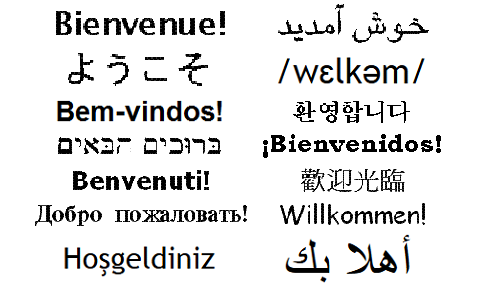 Looking for a private class for your group? We can tailor our courses to meet the unique needs of your business, church, civic or social group.
For more information, email [email protected].
Course details and registration information
Click on a button to find out what classes Wake Tech offers in each language and how to sign up.
Essential Spanish 2
FLI-3717AT2
2 available classes
This course, the second in a comprehensive, five-part series, provides a strong foundation in Spanish grammar and vocabulary. You'll build confidence for engaging in spoken and written Spanish. The course requires completion of homework assignments, participation in class, a...
Essential Spanish 3
FLI-3717AX2
1 available classes
This is the third part of a five-part, comprehensive series for serious students, ready to make a commitment to study over four semesters. The series establishes a foundation for understanding, speaking, reading, and writing Spanish, with emphasis on pronunciation, parts of...
Instant Italian
FLI-3718AE
1 available classes
Learn how to express yourself in Italian! In this course, you'll read, hear, and practice dialogues using everyday words and learn to communicate in a variety of settings. By the end of the second lesson, you will know the Italian alphabet, phonetics and pronunciation, forms...
Spanish Language and Culture in TV and Film
FLI-3717AZ2
1 available classes
Watching television programs and movies in Spanish is an excellent way to learn grammar and the subtleties of language that are often missing in traditional textbook-based courses. Whether you're learning Spanish for business, travel, or personal enrichment, this course will...
Speed Spanish
EDU-3001FE
1 available classes
Imagine yourself speaking, reading and writing Spanish. Now you can with Speed Spanish. This course is designed for anyone who wants to learn Spanish pronto. You will learn six easy recipes for gluing Spanish words together to form sentences. In no time at all, you will be a...
Translation and Interpretation
FLI-3700C2
1 available classes
This general course provides students with real-life translating and interpreting practice in a variety of fields. The course addresses the skills required and the tools and technologies used in translation and interpretation. Students will be prepared for further study in t...
Arabic Foundations
FLI-3719A3
This general, basic course in the Arabic language sets students on the right track toward reading, writing, and speaking Arabic. It will address Arabic grammar, vocabulary, and basic rules for communication in Arabic culture in an immersion environment.
Arabic Foundations Part 2
FLI-3719A2
Master the fundamentals of Arabic with part two of this series. This course, for those already familiar with some Arabic, will help you master letter-sound correspondences, basic grammar, sentence construction, and social communication skills. Learn how to converse about fam...
Arabic Foundations Part 3
FLI-3719B2
This course is designed for non-native speakers of the Arabic language. This course will include basic, day-to-day conversation, pronunciation, and basic writing. Arabic alphabet and numbers will be reviewed and cultures and traditions will be discussed.
Beginning Conversational Spanish
FLI-3717Q2
Designed for students with some prior knowledge of Spanish, this course will help you develop conversational and reading strategies. The course includes group readings, discussions, dialogues, oral presentations, and role playing. Emphasis is on practical, everyday language,...
Frequently asked questions