The Non-Credit Computer Education Department delivers basic and advanced technology training so you can learn a new skill or earn an industry-recognized credential to level up to your next job. 
Many non-degree IT courses align with Wake Tech's IT degree programs, which means you can take certain "non-degree" courses and still earn college credits for that course if you enroll in a qualifying degree program.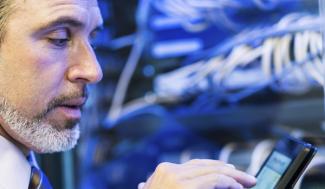 Course Details & Registration Information for All IT Courses
Tableau Desktop Fundamentals
SEF-3001FC2
Tableau Software is a world leader of Tableau Desktop, a powerful, business intelligence (BI) software. Participants will learn basic terminology and concepts, and develop skills to analyze data, create powerful graphical representations of data, and produce shareable, inter...
Web Programmer Using HTML5, CSS, and JavaScript
CSC-3110EI2
This program bundles five topics: GitHub, a culture of agility, HTML, CSS, and JavaScript. By the end of the course, students should know how to use GitHub for version control and collaboration, contribute to an organization's culture of success using Agile, and identify pro...
Web Programmer Using Python and Django
CSC-3110EJ2
The course is for those with web development skills who want to develop additional skillsets. Students will further their knowledge using Python programming and the Django framework. Instruction will prepare students to apply programming techniques, enhance applications with...