The Non-Credit Computer Education Department delivers basic and advanced technology training so you can learn a new skill or earn an industry-recognized credential to level up to your next job. 
Many non-degree IT courses align with Wake Tech's IT degree programs, which means you can take certain "non-degree" courses and still earn college credits for that course if you enroll in a qualifying degree program.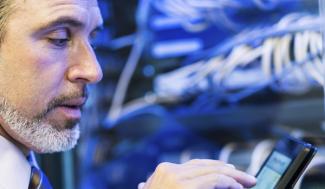 Course Details & Registration Information for All IT Courses
SAS Programming 2: Data Manipulation
SEF-3001KJ2
Learn data manipulation techniques – how to write DATA step code, use the SORT procedure, and apply SAS formats. This course will show you how to use the SAS DATA step and procedures to access, transform, and summarize data. It will also help prepare you for the certificatio...
SAS Programming 3: Advanced Techniques
SEF-3001LK2
Are you an experienced SAS Programmer with an interest in data analysis? This course focuses on acquiring skills for useful comparisons of manipulation techniques and resource cost benefits, which are designed to help programmers choose the most appropriate method for their...
Social Media Fundamentals
SEF-3001EZ2
Improve your online visibility by using social media to achieve your personal and professional goals. Reach thousands of potential customers with little-to-no expense. Those with no experience in social networking will build the skills to advertise ideas, promote messages, u...
Software Developer Using Python
CSC-3110EH2
This program bundles a series of three courses, including SQL databases, Introduction to Python, and Software Development Using Python. Course instruction will include both technical and employability skills training to prepare participants for workforce readiness or indust...
SolidWorks Advanced
SEF-3001MA2
This instructor-led course (the third in a three-part series) picks up where the SolidWorks Intermediate course left off. Participants will gain advanced SolidWorks experience using real-world projects, expanding their knowledge base of parts, surfaces, SimulationXpress, she...
SolidWorks Intermediate
SEF-3001LZ2
This instructor-led course (the second in a three-part series) builds on the SolidWorks Introduction course. Participants will gain comprehensive SolidWorks experience using real-world projects, expanding their knowledge base of surfaces, multibodies, surveys, lofts, boundar...
SolidWorks Introduction
SEF-3001LY2
More than two million engineers and designers use SolidWorks, a popular computer-aided design program. This instructor-led course (the first in a three-part series) introduces beginners with no SolidWorks experience to the program interface, tools, and modeling techniques us...
SQL Queries: Developing Data Manipulation Proficiency
SEF-3001GG2
SQL is a simple and powerful language that communicates with relational database management systems and is supported by almost all databases. This course is designed to increase learner proficiency in creating effective queries to address real-world problems. By the end of t...
SQL: Structured Query Language Introduction
SEF-3001GH2
Structured Query Language (SQL) is a simple and powerful programming language used to communicate with relational database management systems such as Microsoft SQL Server, Oracle, MySQL, Microsoft Access, DB2, and Sybase. Both the American National Standards Institute (ANSI)...
Tableau Desktop Fundamentals
SEF-3001FC2
Tableau Software is a world leader of Tableau Desktop, a powerful, business intelligence (BI) software. Participants will learn basic terminology and concepts, and develop skills to analyze data, create powerful graphical representations of data, and produce shareable, inter...