The Non-Credit Computer Education Department delivers basic and advanced technology training so you can learn a new skill or earn an industry-recognized credential to level up to your next job. 
Many non-degree IT courses align with Wake Tech's IT degree programs, which means you can take certain "non-degree" courses and still earn college credits for that course if you enroll in a qualifying degree program.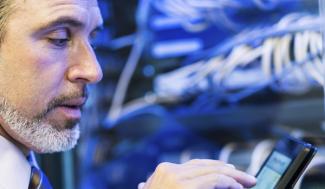 Course Details & Registration Information for All IT Courses
Microsoft Office 365/Office 2019 for Office Administration
OST-3100R2
Learn the technology skills for administrative office work – jobs that are in high demand by local employers! This bundled course will show you how to use Microsoft Office applications, including Word, Excel, PowerPoint, and Outlook to perform essential administrative tasks....
Red Hat Certified System Administrator (RHCSA)
NOS-3100R2
This course is for individuals with a basic understanding of Linux who want to learn how to administer Red Hat Enterprise Linux. Students will learn how to understand and use basic tools, as well as how to create file systems and simple shell scripts, set up local storage an...
Social Media Fundamentals
SEF-3001EZ2
Improve your online visibility by using social media to achieve your personal and professional goals. Reach thousands of potential customers with little-to-no expense. Those with no experience in social networking will build the skills to advertise ideas, promote messages, u...
Software Developer Using Python
CSC-3110EH2
This program bundles a series of three courses, including SQL databases, Introduction to Python, and Software Development Using Python. Course instruction will include both technical and employability skills training to prepare participants for workforce readiness or indust...
Web Programmer Using Python and Django
CSC-3110EJ2
The course is for those with web development skills who want to develop additional skillsets. Students will further their knowledge using Python programming and the Django framework. Instruction will prepare students to apply programming techniques, enhance applications with...