The Non-Credit Computer Education Department delivers basic and advanced technology training so you can learn a new skill or earn an industry-recognized credential to level up to your next job. 
Many non-degree IT courses align with Wake Tech's IT degree programs, which means you can take certain "non-degree" courses and still earn college credits for that course if you enroll in a qualifying degree program.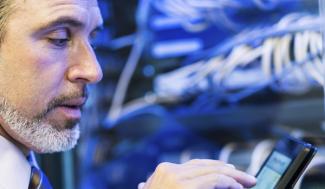 Course Details & Registration Information for All IT Courses
CompTIA Security+ Certification Exam SY0-501
CCT-3110B2
This course is intended for participants who have completed the CompTIA Network course or those with equivalent experience who want to expand their knowledge and skills. Topics include how to install and configure systems to secure applications, networks, and devices. Upon...
Data Analytics for Business Professionals
BAS-3120B2
Develop essential data analysis skills that are in high demand by local businesses! With this bundled course, participants will build data literacy and learn how to use business tools - including SQL, Microsoft Excel, Microsoft Power BI, Tableau, and Project Management.- for...
Introduction to Tableau
SEF-3001IG2
Tableau is a popular business intelligence and data analytics tool. Gain basic skills using the program's interactive data visualization features. Explore ways to represent different information visually using charts, graphs and dashboards.
Java Programming Introduction
SEF-3001EW2
Java is the most popular object-oriented programming language. The code runs on Windows, Linux, and Mac 10.7.3 or higher operating systems. Users with little-to-no programming experience will acquire skills to write simple, portable programs that can run on Windows and Andro...
Linux Essentials 010-160
NOS-3100Q2
The course introduces students to the Linux operating system. It covers hardware and system configuration, understanding open source applications in the workplace, navigation of the Linux desktop, working from the command line and managing files, and using a basic command-li...
LPI Linux Essentials Exam Prep
NOS-3100PE
Master the Linux operating system using both the graphical desktop and the text-based command line environments and prepare for the Linux Professional Institute (LPI) Linux Essentials exam. The Linux Professional Institute (LPI) Linux Essentials exam is an industry standard...
Python Programming I
CSC-3110EF2
This course is intended as part one of a two-part course for individuals desiring employment-readiness with little to no programming experience. Topics covered will include career exploration, core Python concepts, and agile practices. Upon course completion, students shoul...
Python Programming II
CSC-3110EG2
This course is intended as part two of a two-part course for individuals desiring employment-readiness and has completed Python Programming I. Topics covered will build on Python Programming I with an emphasis on version control, coding, testing, analysis, documentation, an...
Red Hat Certified System Administrator (RHCSA)
SEF-3001OH2
This bundled two-part course combination aims to prepare students who have foundational knowledge of Linux with Linux administration skills. Course topics will focus on essential command line concepts, enterprise-level tools, storage configuration, security management, task...
SAS Programming 1: Fundamentals
SEF-3001KA2
Are you interested in building a strong SAS programming foundation to manipulate your data, perform complex queries and simple analyses, and generate reports? Participants with little to no SAS experience or individuals who want to gain the knowledge needed to become certif...