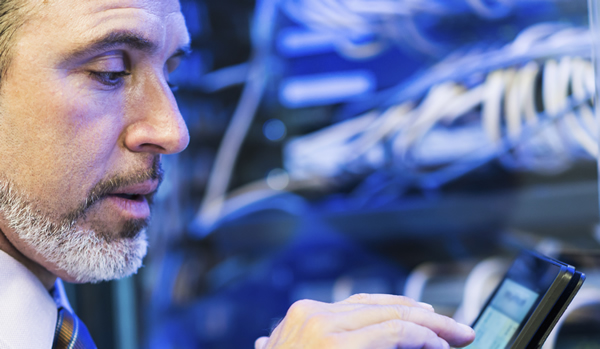 The Non-credit Computer Education Department delivers basic and advanced technology training so you can learn a new skill or earn an industry-recognized credential to level up to your next job. 
Many non-degree IT courses align with Wake Tech's IT degree programs, which means you can take certain "non-degree" courses and still earn college credits for that course if you enroll in a qualifying degree program.
Featured course
---
Course details and registration information for all IT courses
Course
AutoCAD 2D Fundamentals
Name
SEF-3001JL2
Overall Quality of This Course
Based on 50 student surveys.
Available Classes
Intended Audience
Anyone interested in learning essential concepts and techniques for AutoCAD 2D.
Description
AutoCAD 2D Fundamentals introduces Computer Aided Design and Drafting concepts and techniques. Using an extensive hands-on approach, users will gain techniques and understand concepts, progressing from making basic shapes to creating multi-view drawings. This course can prepare learners for AutoCAD's Certified User examination.
Course Objectives
Understand AutoCAD environment
Understand AutoCAD terminology
Use AutoCAD commands to create, modify, save and print basic and multi-view AutoCAD drawings
Outline of Instruction
Getting started with AutoCAD
AutoCAD Fundamentals
Basic Object Construction Tools
Geometric Construction and Editing Tools
Object Properties and Organization
Orthographic Views in Multiview Drawings
Basic Dimensioning and Notes
Templates and Plotting
Parametric Drawing Tools
Auxiliary Views and Editing with GRIPS
Section Views
Assembly Drawings and Blocks
Contact Hours
30
CEU's
3
Industry Standard, State, or National Certification
No
CE to CU Articulation
No
Prerequisites
Text and Supplies Needed
Clinical Site/Special Facilities
Requirements for Successful Completion of this Course
Attendance 90% or above
Participation
Demonstrate an understanding of at least 70% of course material taught.
Accreditation/Special Approval Requirements
Intended Audience
Anyone interested in learning essential concepts and techniques for AutoCAD 2D.
Specific Industry or Business Support Needs
Industry or Job Titles Related to training Outcomes for Employment
Related Courses
Course Contact Information
Jennifer Simmons-Bage
919-532-5915