The Non-Credit Computer Education Department delivers basic and advanced technology training so you can learn a new skill or earn an industry-recognized credential to level up to your next job. 
Many non-degree IT courses align with Wake Tech's IT degree programs, which means you can take certain "non-degree" courses and still earn college credits for that course if you enroll in a qualifying degree program.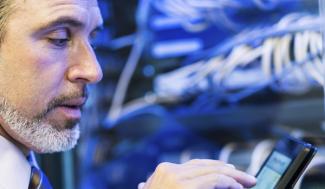 Course Details & Registration Information for All IT Courses
Course
Autodesk Revit Architecture Basics
Name
DFT-3100X2
Overall Quality of This Course
Based on 23 student surveys.
Available Classes
Intended Audience
Anyone who wants to learn 3D modeling for architectural structures using Revit
Description
This course prepares those who have some experience using CAD and are familiar with drafting concepts to apply the basics of building information modeling (BIM). The course focuses on Revit operating procedures, use of menus, and terminology to practice 3D application. Upon completion, students should be able to model illustrated 3D designs.
Course Objectives
Recognize basic concepts and terminology
Identify correct tools to create architectural structures
Model illustrated 3D designs
Outline of Instruction
Revit Interface
Mass Elements
Floor Plans
Materials
Floors and Ceilings
Schedules
Roofs
Elevations, Details & Plans
Rendering
Customizing Revit
Contact Hours
36
CEU's
3.6
Industry Standard, State, or National Certification
No
CE to CU Articulation
No
Prerequisites
Prior to course enrollment, individuals should have a basic understanding of computer operations, familiarity with drafting concepts, and some experience in CAD design.
Text and Supplies Needed
Clinical Site/Special Facilities
Requirements for Successful Completion of this Course
Attendance 90% or above
Participation
Demonstrate an understanding of at least 80% of course material taught.
Accreditation/Special Approval Requirements
Intended Audience
Anyone who wants to learn 3D modeling for architectural structures using Revit
Specific Industry or Business Support Needs
Revit/CAD Designer, Revit Technician, AutoCAD Technician, Interior Designer, Residential Designer, Principal Designer, Project Designer, Architectural Designer, Project Manager
Industry or Job Titles Related to training Outcomes for Employment
Project Manager
Architectural Designer
Project Designer
Principal Designer
Residential Designer
Interior Designer
AutoCAD/Revit Technician
Revit Technician
AutoCAD Technician
Related Courses
AutoCAD 2D Fundamentals - SEF-3001JL2
AutoCAD Fundamentals - SEF-3001JH2
Course Contact Information
Jennifer Simmons-Bage
919-532-5915