Wake Tech's non-degree Programming courses are for individuals with little to no programming experience who are interested in learning Python for new employment opportunities or those who desire to upskill for employment-readiness.
Students will learn to write and test code, gain a fundamental knowledge of Agile methodology, and be prepared for the Microsoft MTA 98-381: Introduction to Programming Using Python exam.
Non-Credit
Student Support Services    ⇦ Return to Non-Credit
IT Certifications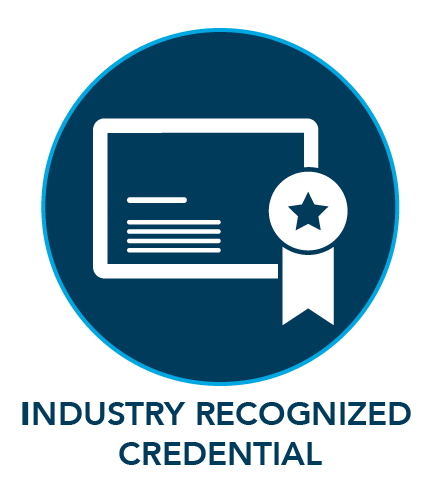 Python Programming I
CSC-3110EF2
This course is intended as part one of a two-part course for individuals desiring employment-readiness with little to no programming experience. Topics covered will include career exploration, core Python concepts, and agile practices. Upon course completion, students shoul...
Python Programming II
CSC-3110EG2
This course is intended as part two of a two-part course for individuals desiring employment-readiness and has completed Python Programming I. Topics covered will build on Python Programming I with an emphasis on version control, coding, testing, analysis, documentation, an...
Software Developer Using Python
CSC-3110EH2
This program bundles a series of three courses titled SQL databases, Introduction to Python, and Software Development Using Python. Course instruction will include both technical and employability skills training to prepare participants for workforce readiness or industry c...
Technology Basics for Digital Literacy
CIS-3100L2
This course bundles three topics that are applicable for many career pathways: computing fundamentals, online essentials, and application essentials. The course introduces students to technology basics for computers, devices, and the Internet. By the end of the course, stude...
Web Programmer Using HTML5, CSS, and JavaScript
CSC-3110EI2
This program bundles five topics: GitHub, a culture of agility, HTML, CSS, and JavaScript. By the end of the course, students should know how to use GitHub for version control and collaboration, contribute to an organization's culture of success using Agile, and identify pro...
Web Programmer Using Python and Django
CSC-3110EJ2
The course is for those with web development skills who want to develop additional skillsets. Students will further their knowledge using Python programming and the Django framework. Instruction will prepare students to apply programming techniques, enhance applications with...
First
|
Previous
| 1
Next
|
Last