BioWork Process Technician
BioWork is a 136-hour non-credit certificate course (Workforce Continuing Education) that can lead to an entry-level position as a process technician. 
Continuing Education Units (CEUs) are awarded for this course.  BioWork is intended for high school graduates, for those in manufacturing industries who have lost their job, and for those who would like to start a new career.
"Of all the teachers and courses I've taken, I would say that BioWork impacted my life the most. I went from minimum wage to making a great living surrounded by people who actually enjoy coming to work for a company that actually cares."
-Ryan Kennedy, Merck employee
---
2017 BIOWORK INFORMATION SESSIONS
Entry into the BioWork Program
You must attend a BioWork information session, take a series of free placement tests, and pass those tests before entry into the BioWork Program.  The placement tests will be given at the beginning of the information sessions.  The information sessions take approximately 3 hours to complete.  Please arrive at the start time of the session or a few minutes early.  Testing will begin promptly at the times listed below.
Information Sessions  (including placement testing) for BioWork Courses: 
June 14, 2018 from 6 p.m. to 9 p.m. at the Western Wake Campus, Rm. 118
June 26, 2018 from 9 a.m. to noon at the Western Wake Campus, Rm. 118
 *BioWork Information Sessions are located at Western Wake Campus, 3434 Kildaire Farm Rd. Cary, NC
Please direct any questions about the information sessions or placement tests to the BioWork Director listed at the bottom of this webpage.
---
Course Details & Registration Information
Industry-recognized credential: BioWork Process Technician Certificate
Complete in: 3 month or less
For non-credit student support services or to see if you qualify for financial assistance, contact the Career Pathways Program & Student Resources.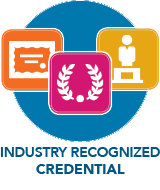 Course
Biowork: Process Technician Training
Name
BTC-3200A7
Overall Quality of This Course
Based on 172 student surveys.
Available Classes
Intended Audience
Those with at least a high school diploma or GED who are unemployed; transitioning, especially from other manufacturing sectors; or starting a new career.
Description
This course is designed to provide basic preparation for entry-level process technician jobs in bioprocess manufacturing, pharmaceutical manufacturing, and chemical manufacturing. Course competencies include understanding the role of a process technician, safety, quality processes, measuring process variables, transforming matter, process technology (including processing equipment and plant utilities), controlling the process, maintaining sterile processes, and growing living cells.
Course Objectives
1. Demonstrate knowledge and competence in the academic and technical fields
related to bioprocess manufacturing.
2. Use critical thinking to analyze and solve problems.
3. Communicate effectively.
4. Demonstrate positive, effective, and appropriate interpersonal skills.
Outline of Instruction
In addition to learning material in the textbook, students conduct laboratory experiments and practice team work, which is an essential part of the biomanufacturing industryThere are 9 units in BioWork. About 25% of the class takes place in the lab
Unit 1: Your New Job is an orientation to the process-manufacturing industries.
Unit 2: Working Safely covers basic safety attitudes and approaches.
Unit 3: Building Quality into the Product emphasizes the importance of making quality products.
Unit 4: Measuring Process Variables provides an introduction to the metric system and the measurement of variables critical to controlling processes.
Unit 5: Transforming Matter covers a review of the basic chemistry needed by process technicians.
Unit 6: Learning the Nuts and Bolts provides information about biomanufacturing equipment, systems, and plant utilities.
Unit 7: Controlling the Process covers the basic principles of process control systems.
Unit 8: Maintaining Sterile Processes introduces the basics of microorganisms, contamination, and the concept of working in aseptic manufacturing environments.
Unit 9: Growing Living Cells covers bioprocess manufacturing principles and operations.
Contact Hours
128
CEU's
12.8
Industry Standard, State, or National Certification
Yes
Certification
Castle Worldwide website. NCCCS - Certificate of Completion
Website URL
http://www.castleworldwide.com/ ncccs.edu
Certification Learning Outcomes/Requirements
An awareness of the importance of safety, both for the workers and product
Complying with cGMP (current Good Manufacturing Practices)
Following an SOP (Standard Operating Procedure)
Reading an MSDS (Material Safety Data Sheet)
Completing a batch record
Using the metric system
Using common pumps and valves
Reading gauges
Reading a process diagram
Making chemical solutions
Preparing growth media
Adjusting pH
CE to CU Articulation
Yes, Bioprocess Practices,BPM110
Prerequisites
Students who wish to register for BioWork must possess a high school diploma or GED, must attend an information session, and must either pass a placement test in reading and math or provide proof of having successfully completed college-level math and English classes at an accredited US college.

Text and Supplies Needed
BioWork manuals I and II (copyright 2011, North Carolina Biotechnology Center) JJ Keller's OSHA Safety Training Handbook (7th edition, JJ Keller& Associates, Inc.).
Clinical Site/Special Facilities
Lab Module
Requirements for Successful Completion of this Course
Attendance 85% or above
Participation
Accreditation/Special Approval Requirements
Intended Audience
Those with at least a high school diploma or GED who are unemployed; transitioning, especially from other manufacturing sectors; or starting a new career.
Specific Industry or Business Support Needs
Biowork Process Technician, Manufacturing Process Technician I
Industry or Job Titles Related to training Outcomes for Employment
Manufacturing Process Technician
Related Courses
Course Contact Information
Michael Morgan http://bioworkinfo.waketech.edu
919-335-1037
---
BIOWORK PROGRAM BASICS
Cost: $298 (including books)
Duration of Course: 12-15 weeks, depending upon section chosen to attend
Section Options: day, evening, and hybrid distance learning
Location: Western Wake Campus
PROGRAM HIGHLIGHTS
Nine units of study designed by industry and directly related to biopharmaceutical technology
Hands-on lab and equipment training (25% of course)
Teamwork and problem solving activities
Tours of a biopharmaceutical facility and the BioNetwork Capstone Center
Teaching expertise of industry veterans
Optional state certification exam for process technicians
Networking opportunities linked to career-building and job search
Optional resume support and interview practice
A link to additional hands-on training provided by the BioNetwork Capstone Center
REGISTRATION REQUIREMENTS
Before you can register for BioWork, you must:
Hold a high school diploma or GED
Attend an information session. Sessions including placement tests take about three hours; reservations are not required
Pass placements test in reading and math. Placement testing occurs at the beginning of the information session and takes about 2 hours; testing is free and reservations are not required. 
Pay tuition of $298 (includes the cost of books)
Only after taking and passing the placement tests will students be able to register for a BioWork class.
SCHOLARSHIP OPPORTUNITIES
A scholarship in the amount of $149 may be available for the traditional face to face lecture versions or the hybrid class that meets once a week for laboratory activities.  If obtained, the cost of the BioWork course would be reduced to $149. 
At this time, the Career Pathways Program scholarships are not available for the online version of the BioWork course that has all the laboratory activities in the final week of the class. To find more information about these scholarships, available through the Career Pathway Scholarship Program, please visit the following website: Financial Resources for Workforce Continuing Education Programs 
---
STATE CERTIFICATION EXAM AND REVIEW COURSES
Wake Tech offers the State Certification Exam for Process Technicians for students that have completed and passed the BioWork Program. The exam is voluntary and cost is $55. The test is administered by Castle Worldwide; only students that have a BioWork certificate will receive scores from Castle. For more information and an application, please visit the Castle Worldwide website. 
Process Technician State Certification Exam Schedule
Monday, June 4, 2018: 9:00 a.m. to 1:00 p.m.
Check in at 8:30 a.m.
Western Wake Campus, Room 101
$55
 
Monday, June 11, 2018: 5:00 p.m. to 9:00 p.m.
Check in at 4:30 p.m.
Western Wake Campus, Room 118
$55
 
Thursday, June 28, 2018: 5:00 p.m. to 9:00 p.m.
Check in at 4:30 p.m.
Western Wake Campus, Room 118
$55
For additional information about the BioWork Program at Wake Technical Community College please contact:
Dr. Michael K. Morgan
Director, BioWork Program
[email protected]
919-335-1037