BioWork Process Technician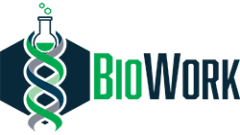 BioWork is a 136-hour, non-credit certificate course that can lead to an entry-level position as a process technician. The certificate provides course credit that can be put toward an associate degree in Biotechnology or Biopharmaceutical.
BioWork is intended for high school graduates and those who want to pursue a career in the biopharmaceutical industry. Those already in the industry can earn continuing education units (CEUs) for the course.
Financial assistance available
Don't have enough money to pay for a course? Right now, Wake Tech's Propel program offers scholarships that cover the cost of registration, fees, books, course-specific supplies and credentialing exams.
"Of all the teachers and courses I've taken, I would say that BioWork impacted my life the most. I went from minimum wage to making a great living surrounded by people who actually enjoy coming to work for a company that actually cares."
-Ryan Kennedy, Merck employee
Entry into the BioWork program
You must have a high school diploma, equivalency or some form of post-secondary education. If you don't have any of those, you must take math and reading placement tests at Wake Tech for entry. You also must complete the online BioWork information session.
Questions? Email the program at [email protected].
Course details and registration information
Multiple class formats are available: in-person, online and hybrid, day and evening. Participation in online classes through Microsoft Teams meetings and access to Blackboard, the online interface for the course, will require a student's access to a laptop or desktop computer. A tablet or cellphone will not work for Blackboard functions or much of the Microsoft Teams meetings material. Details on these classes on the online meeting days and times can be found by clicking on the "Details" button for each class section.
For best results when registering online, use Google Chrome, especially if you have difficulty when first attempting to register. You also may need to clear your cache or browsing history if the registration doesn't get past "processing."
Biowork: Process Technician Training
BTC-3200A7
3 available classes
The BioWork Process Technician course is designed to provide basic preparation for entry-level process technician jobs in bioprocess manufacturing, pharmaceutical manufacturing, and chemical manufacturing. BioWork provides competencies to include understanding the role of a...
First
|
Previous
| 1
Next
|
Last
Industry-recognized credential: BioWork Process Technician Certificate
Complete course in: Four months or less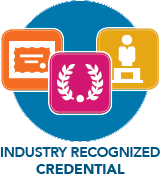 Program basics
Cost: $180 plus applicable administration fees of $18. The textbook cost is $100 and can be ordered from the Wake Tech Bookstore online and picked up for there for free or shipped to your address for a small fee.
Duration of course: Depends upon the section chosen to attend
Location: Western Wake Campus or RTP Campus (also online activities)
Program highlights
Eight units of study designed by industry and directly related to biopharmaceutical technology
Teamwork and problem-solving activities
Teaching expertise of industry veterans
Optional state certification exam for process technicians
Networking opportunities linked to career-building and job search
Resume support and interview practice
Scholarship opportunities
State certification exam
Wake Tech offers North Carolina's Process Technician Certification examination for students who have completed and passed the BioWork program.