Manufacturing Production Technician
Industry-recognized credential: Manufacturing Skill Standards Council Certified Production Technician
Complete in: The full Manufacturing Production Technician program takes three months or less. Components of the program can be taken as individual classes.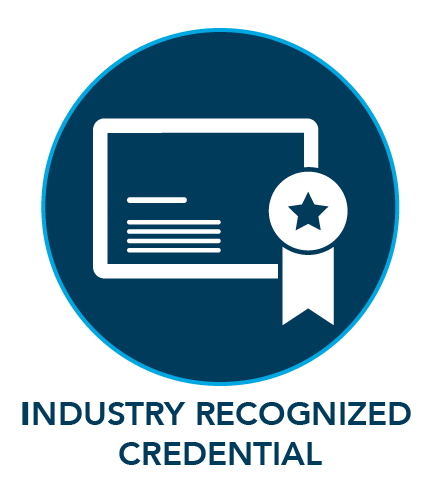 Financial assistance available
Workforce Continuing Education offers financial assistance for many workforce training programs through the Propel program and other resources. Email [email protected] for more information.
Course details and registration information
3D Printing
SEF-3001BQ1
This hands-on approach to the many aspects of 3D printing (additive manufacturing) uses a Fused Deposition Modeling (FDM) system in a safe and efficient manner. The course provides training in computer-aided manufacturing (CAM) using a business grade 3D Printer and 3D CAD So...
Electrical Controls
SEF-3001BM1
In this course, students will learn how to use industrial control components, electrical symbols, and electrical schematics; wire an industrial control circuit given a description and a schematic; procedures and techniques for troubleshooting and fault analysis; and multi-me...
Mechanical Blueprint Reading
MEC-3010E1
In this fascinating course, you'll learn to read and interpret blueprints – a skill that's critical for manufacturing products to meet specifications and making sure finished parts function as intended! This course covers the three major elements of a blueprint: drawing, dim...
PLC Controls
SEF-3001BN1
In this course, students will review PLC components and functions; learn how to read an electrical/PLC schematic; connect a PLC industrial control circuit; program and operate the PLC; and download programs. In teams of two, students will wire multiple PLC control panel circ...
Schematics Recertification
SEF-3001CF1
This course uses company-specific drawings for assemblies and covers reading mechanical/component drawings, engineering schematics for assembly, wire charts, and BOM (Billing of Materials) for final product assembly. Participants will learn about schematic symbols, wiring di...
Tool and Die Maker
SEF-3001AFG
Do you want to play an integral role in a manufacturing process? Are you looking for a way to become more indispensable to your employer in the manufacturing industry? Tool and die makers are skilled artisans who enter their careers after a combination of education and hands...
Validation Documentation
SEF-79754
Learn the fundamental principles of validation documentation, including different types of documentation, the purpose of each, how they are utilized to ensure compliance, and how to utilize basic engineering documentation in support of qualification. Find out about the tools...
First
|
Previous
| 1
Next
|
Last