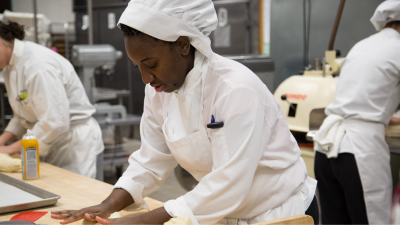 Program Contact
Jeff Hadley
Degrees & Pathways
AAS - Associate in Applied Science
Diploma
Certificates
About The Program
The Baking Degree Program has moved!
Baking Degree classes are now held at the new Northern Wake Campus kitchens
6600 Louisburg Road, Bldg. K, Room 155
Baking classes are now scheduled for 8-week mini-mesters. 
For more information, contact: 
                Chef Jeff Hadley, Department Head - 919-866-5990
                Chef Caralyn House, Associate Department Head - 919-532-5969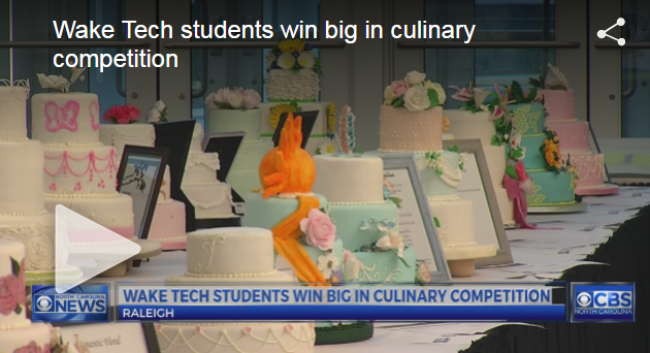 Prepare for an exciting career with Wake Tech's two-year associate's degree program in Baking & Pastry Arts – or choose a certificate or diploma option that can be completed in less time. Daytime and evening classes are available to accommodate busy schedules.
Baking & Pastry Arts programs prepare students for quick entry into the industry, in a variety of positions: baking/ pastry assistant, area pastry chef, and assistant pastry chef, among others. With experience, graduates can advance from entry-level positions to pastry chef, cake designer, or bakery manager.
Employment opportunities include restaurants, hotels, independent bakeries and pastry shops, wholesale and retail markets, and high-volume bakeries. The programs also provide students with the skills and knowledge to start their own businesses.