The SPEAK Center (Speech Preparation Essentials and Knowledge) is a free tutoring service available to all students enrolled in a COM (Communication) course. SPEAK assists students in the creation and delivery of effective oral presentations and offers academic support in the communication discipline. Students have boosted their grades and their confidence by visiting our center. Only walk-in appointments can be accommodated at this time. Please see our hours below: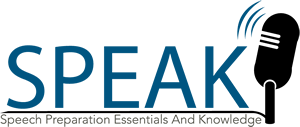 SPEAK Center Tutoring Hours - Fall 2018
Southern Wake Campus: SB (PLM) 157B
Mondays, Wednesdays, & Fridays:  9:00 a.m. - 1:50 p.m.
Tuesdays & Thursdays: 9:20 a.m. - 11:50 a.m.
North Campus: NE 230A
Mondays & Wednesdays: 11:45 a.m - 2:15 p.m.
Tuesdays & Thursdays:  9:40 a.m. - 1:40 p.m.
**Please bring your Student IDs.