Industry-recognized credential: North Carolina Department of Transportation Oversize/Overweight Permits Unit
Complete in: 1 month or less
For non-credit student support services or to see if you qualify for financial assistance, contact the Career Pathways Program & Student Resources.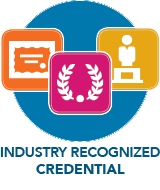 ---
Course Details & Registration Information
Escort Vehicle Driver Certification
SEF-3001F7
2 available classes
This course fulfills NC Department of Transportation (NCDOT) requirements for the certification of drivers of oversize/overweight load escort vehicles, as required by G.S. 20-119 and detailed in 19A NCAC 02D.0644. The NCDOT administers the course, which includes instruction...
First
|
Previous
| 1
Next
|
Last