Public Safety Education & Training Division
The Public Safety Education and Training Division offers both degree and non-degree programs in public safety training. The degree programs – Criminal Justice/Forensic Science Technologies, Emergency Medical Science and Public Safety Administration – are designed to prepare students to successfully transfer into a similar program of study at a four-year university. The non-degree programs – Basic Law Enforcement Training, Emergency Medical Science, Fire Services, Detention, 911 Telecommunicator, General Instructor Training, Law Enforcement and Correction – are designed to prepare students to pass exams leading to North Carolina public safety certification credentials or offer intermediate and advanced training to enhance essential knowledge and skills for public safety personnel.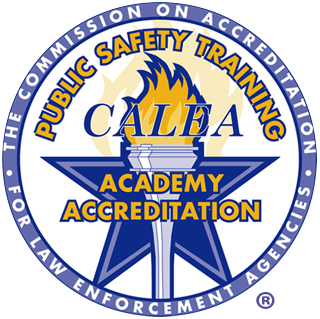 The Public Safety Training Academy is accredited by CALEA®, the North Carolina Criminal Justice Education & Training Standards Commission and the North Carolina Sheriffs' Education and Training Standards Commission. CALEA®, the Commission on Accreditation for Law Enforcement Agencies, recognizes best practices and professional excellence in policy and practice. Wake Tech was the first community college in North Carolina – and the second in the nation – to earn CALEA® accreditation for its Public Safety Training Academy.
The Emergency Medical Science program is accredited by the Committee on Accreditation of Allied Health Education Programs upon recommendation of the Committee on Accreditation for the Emergency Medical Services Professions, while Fire & Rescue Training and Certification courses are certified by the North Carolina Office of the State Fire Marshal.
Students can find curriculum outlines, certification descriptions and career training opportunities by clicking on specific program links, emailing a specific department or visiting Wake Tech to discuss their goals with an advisor.
Professional licensure
Wake Tech academic programs (credit and non-credit) that are designed to lead to professional licenses are tied to North Carolina or national certifications.
If you intend to pursue professional licenses outside North Carolina once you have completed your academic program at Wake Tech, please refer to the Professional Licensure section on the college's distance education authorization page for additional information.