Public Safety Administration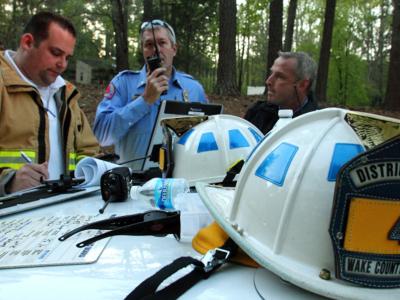 Program Contact
Robert Stagg
Degrees & Pathways
AAS - Associate in Applied Science
About The Program
Public safety in the 21st century requires a holistic approach. Effective leadership and collaboration between public safety disciplines are essential to meet the complex challenges facing society.
Positions in public safety often involve emergency preparedness and response, as well as the coordination of resources. The goal of Wake Tech's Public Safety Administration program and coordination is to protect citizens through the cooperative work of fire, police, 911 systems, emergency medical response services and coordinated areas of responsibility within areas of management, operations and administrative skill sets.
The curriculum contains course work in diverse subject areas, including public safety administration, interagency operations, crisis leadership, government financial management, ethical standards, incident management and legal issues, while providing a streamlined pathway that recognizes the value of previously earned skill sets and credentials within the public safety sector. It also provides a track for those desiring to continue their educational pursuit to transfer their degree into a four-year degree program at a university.
The Leadership Certificate offered by Wake Tech provides students with a solutions-centered approach to public safety. It is designed to meet the demand for leadership education at the federal, state and local government levels, as well as throughout the private sector. It is tailored toward the needs of current and future professionals and officials in a variety of public safety fields, including planning, legal affairs, public policy, research and technology, leadership and contemporary public safety practice.