Academics
Wake Tech Welcomes Culinary Students in Limbo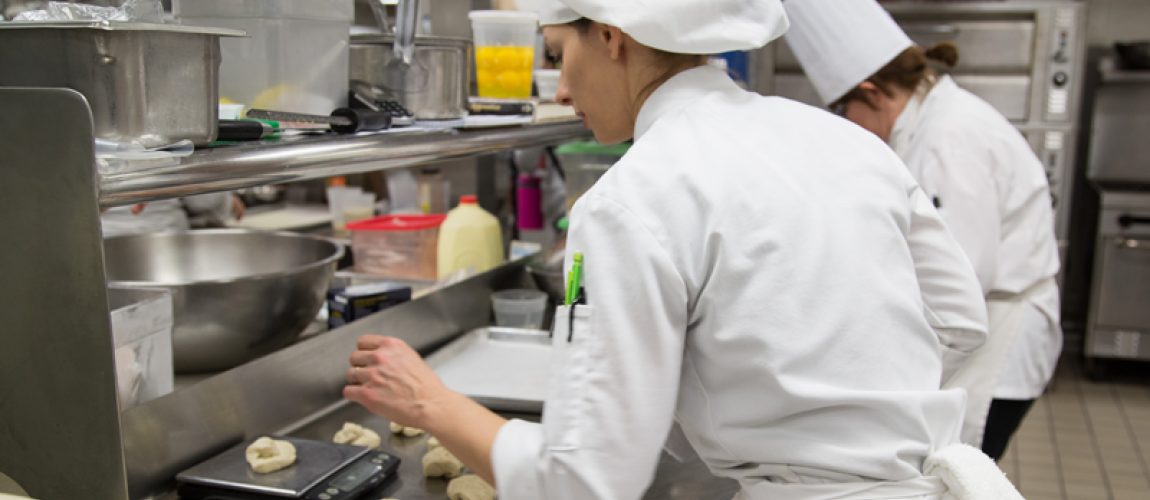 Wake Tech Welcomes Culinary Students in Limbo
RALEIGH, N.C. (September 27, 2018) - Wake Tech Community College wants students who attend The Chef's Academy in Morrisville to know that it is here to help! The college supports the efforts of these students to continue their education and work toward academic and career goals. The Chef's Academy, owned by Harrison College, is planning to close as of October 14.
Wake Tech offers hundreds of programs, including world-class Culinary Arts, Baking and Pastry Arts, and Hospitality Management - and our graduates are in high demand at fine restaurants and catering companies across the Triangle.
Wake Tech has created a special web page for The Chef's Academy students to explore options: https://www.waketech.edu/admissions/become-a-student/new-student. They can call 919-866-5624 to speak with an advisor. Every student transcript is evaluated individually. Once a student has applied to Wake Tech, the official transcript will be examined and all acceptable credits will be applied.
As North Carolina's largest community college, Wake Tech is fully accredited by the Southern Association of Colleges and Schools (SACS). Tuition is set at $76 per credit hour by the State Board of Community Colleges and the North Carolina General Assembly. Wake Tech offers classes at six campuses and three training centers that span Wake County. The college also offers an extensive selection of courses and programs online, and has more online students than any other NC community college.