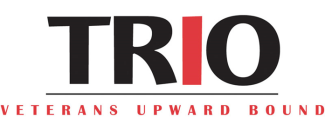 Veterans Upward Bound is designed to motivate and assist veterans in the development of academic and other requisite skills necessary for acceptance and success in a program of post-secondary education. The program provides assessment and enhancement of basic skills through counseling, mentoring, tutoring and academic instruction in the core subject areas. The primary goal of the program is to increase the rate at which participants enroll in and complete post-secondary education programs.
Schedule
Northern Wake Tech
Veterans Resource Center
Tuesday: 1:00 p.m. - 5:00 p.m. & by appointment
Southern Wake (Main) Campus
By Appointment
Please contact Vincent Penn, Outreach & Services Coordinator, 919-718-7487 or [email protected], to arrange an appointment.