CALL 911 - If a Person Appears to be an Immediate Threat (To Self or Others)
For Non-Emergency Concerns:
Students & Employees
Report behaviors or situations of concern by completing a Behavior of Concern & Threat Reporting Form (BAT).
Employees should also report violations of the Student Code of Conduct by completing a Student Code Violation Form. Instructors should report violations of academic integrity policies by completing the Academic Integrity Reporting Form. These forms are also available on the PORTAL (login required) and listed under the heading, Links as Maxient Student Conduct Reporting Forms.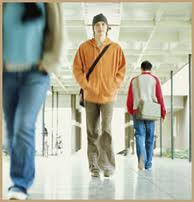 ---
Note: All concerns reported to the BAT will be treated as confidential by members of the team and protected in accordance with FERPA and other applicable laws. Information will be released to authorized officials only, as required by law or permitted by law under exigent circumstances.