Events
Health Sciences Graduates Ready for the Workforce
College Holds Traditional Pinning Ceremonies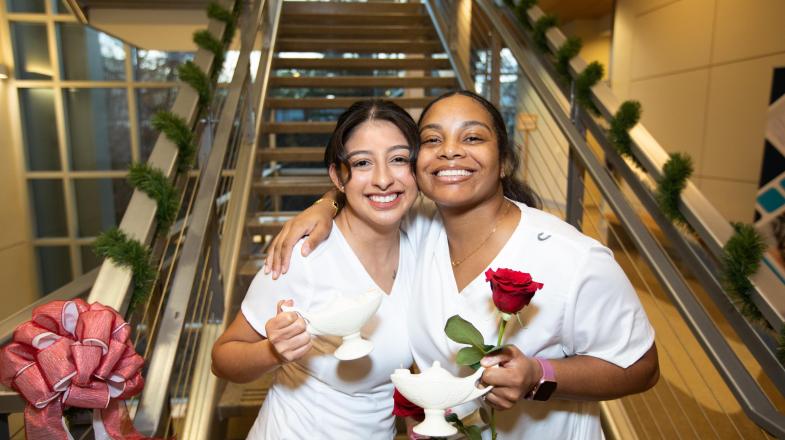 RALEIGH, N.C. (December 9, 2022) – The Triangle health care industry is about to get a boost from Wake Tech. Soon-to-be graduates of the college's nursing and other health sciences programs received their pins today and are preparing to enter the workforce to help meet the growing demand for health care workers across the region.
Special ceremonies for Medical Assisting, Radiography, Medical Sonography, Practical Nursing and Nursing were held at the Perry Health Sciences Campus in Raleigh, one day before the college's commencement exercises.
Sixty-four students are graduating from The Martha Mann School of Nursing, the largest Associate Degree Nursing program in the state, with more than 300 students enrolled every year. Wake Tech's Associate in Applied Science (AAS) Nursing program prepares well-qualified nurses who can practice in a variety of settings. Ninety-eight percent of Wake Tech's nursing graduates typically pass the NCLEX licensure exam on their first attempt. Many nursing graduates have multiple job offers when they graduate, and many are employed before they graduate. Wake Tech's AAS degree in Nursing is approved by the North Carolina Board of Nursing and accredited by the Accreditation Commission for Education in Nursing.
This was also the first pinning ceremony for the first five graduates of Wake Tech's new Practical Nursing program, which prepares students to practice as an entry-level nurse under the supervision of a registered nurse or other health care provider.
All nursing graduates received a special pin, lamp, red rose and a copy of the Florence Nightingale pledge – symbols of their commitment to the nursing profession.
Wake Tech president Dr. Scott Ralls congratulated the new nurses on all their hard work: "Your accomplishment is unique. You made a choice to be nurses – angels in scrubs and the heart of health care. Thank you for choosing this noble profession. You have made our community better."
"Our graduates will bring fresh energy and enthusiasm to the workforce at a time when they are in great demand," said Anne Jones-Sutton, dean of Nursing Programs. "They have been offered jobs in acute care medical-surgical areas, critical care, emergency department, behavioral health and others – almost everywhere a nurse is needed, our new grads will be there!"
According to the University of North Carolina, the demand for registered nurses in North Carolina hospitals could exceed supply by nearly 10,000 in the next 10 years, and the Triangle will be among the regions with the greatest shortage.
To meet the demand, Wake Tech is planning a significant expansion of the Perry Health Sciences Campus. Thanks to passage of the Wake Tech Workforce Forward bond in November, the college plans to build a 120,000-square-foot facility that will allow for the expansion of nursing and other health sciences programs and make it possible to add new programs in mental health, respiratory therapy, disability support and other areas. The facility will feature a "simulation hospital" that will include human patient simulation, virtual reality, task trainers and computerized simulation. It will be equipped with a nurses' station, hospital rooms, control rooms and debriefing rooms. It will also house state-of-the-art labs for imaging programs, including Medical Sonography, Radiography, CT, MRI and Mammography.
Construction could start as early as 2025, with completion expected by 2027. The campus was previously expanded in 2013.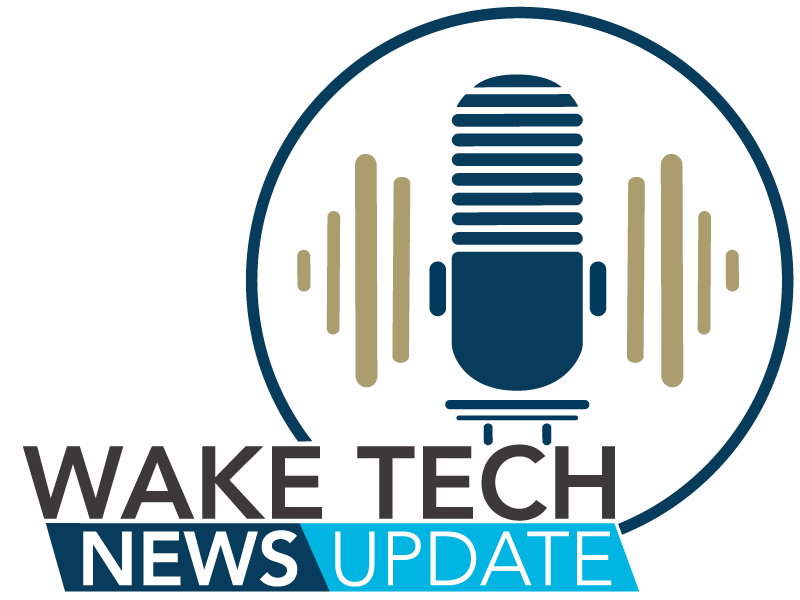 Latest News from Wake Tech