Non-Credit Online Learning
---
Online Educational Partners
Wake Tech also offers non-credit training through our online educational partners, who have large catalogs of online courses. 

Career Step
Get the career-focused education you need to succeed! Wake Tech has partnered with Career Step to offer online training programs including Medical Coding and Billing, Medical Transcription and Editing, Medical Administrative Assistant with EHR, and Pharmacy Technician.
See Current Courses in Wake Tech Catalog Browse Partner Catalog

Ed2Go
Short courses
Ed2Go offers a wide range of highly interactive courses that you can take entirely over the Internet. All courses include expert instructors, many of whom are nationally known authors. Most courses are 6 weeks long.
Find an Ed2Go course starting soon in our online schedule. If you do not find the course you want, you can browse the full Ed2Go library. 
See Current Courses in Wake Tech Catalog Browse Partner Catalog
Career Training Programs
Ed2Go also offers open enrollment training and certificate programs designed to provide the skills necessary to acquire professional level positions for many in-demand occupations. As they have a career training focus, these are longer, more in-depth courses. In some situations, financial assistance through programs such as MyCAA – Free Career Training for Military Spouses may be available.
See Current Courses in Wake Tech Catalog Browse Partner Catalog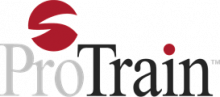 ProTrain
ProTrain is the global leader in educational services. Courses include IT training and certifications, accounting and financial services education, programming and web design development, and green and renewable energy instruction.  Here you can find affordable, self-paced, online certificate programs that can train you for the latest, in-demand job skills.
See Current Courses in Wake Tech Catalog Browse Partner Catalog
UGotClass 
UGotClass online certificates and courses are provided by the Learning Resources Network (LERN), the largest continuing education association in the world, serving more than 1,000 colleges, universities and schools. Online courses are taught by leading practitioners and teachers, with audio presentations from the teacher and interaction with other participants and the teacher. We offer certificates, CEUs, ILUs, and some courses even have optional graduate credit. Courses focus on "Skills for the 21st Century" ©.
See Current Courses in Wake Tech Catalog Browse Partner Catalog
---
Non-Credit courses offered in an Online or Hybrid (class with some in person and online content) Format. 
Certificate in Business Writing
SEF-3001HU
Discover the keys to successful writing for the workplace. Whether you're writing a report, memo, letter or publicity notice, effective business writing has some specific characteristics. Enhance your career by improving this critical communication skill.
Change In the Workplace
SEF-3001DU
Most people do not like change even when they know that change is inevitable and will happen with or without your consent. A recent Gallup study found that nearly 70% of the American workforce is disengaged from their jobs. They perceive changes in careers to be too difficul...
Management Certificate Part 2 Management Boot Camp
SEF-3001FU
Enhance your management skills through this course for supervisors, managers, and emerging leaders. Nothing creates success like a solid foundation. Discover the keys for effectively managing your employees. Find out how to create clear expectations, engage and motivate empl...
Management Certification Part 1 Collaborative Management
SEF-3001EU
Whether you manage or lead people, collaborative skills are essential to help harness the energy of groups for maximum performance and productivity. Knowledge of collaborative skills will enable you to gain participation quickly. Students will learn how to get input and buy-...
First
|
Previous
| 1
Next
|
Last