Non-Credit Online Learning
---
Online Educational Partners
Wake Tech also offers non-credit training through our online educational partners, who have large catalogs of online courses. 

Career Step
Get the career-focused education you need to succeed! Wake Tech has partnered with Career Step to offer online training programs including Medical Coding and Billing, Medical Transcription and Editing, Medical Administrative Assistant with EHR, and Pharmacy Technician.
See Current Courses in Wake Tech Catalog Browse Partner Catalog

Ed2Go
Short courses
Ed2Go offers a wide range of highly interactive courses that you can take entirely over the Internet. All courses include expert instructors, many of whom are nationally known authors. Most courses are 6 weeks long.
Find an Ed2Go course starting soon in our online schedule. If you do not find the course you want, you can browse the full Ed2Go library. 
See Current Courses in Wake Tech Catalog Browse Partner Catalog
Career Training Programs
Ed2Go also offers open enrollment training and certificate programs designed to provide the skills necessary to acquire professional level positions for many in-demand occupations. As they have a career training focus, these are longer, more in-depth courses. In some situations, financial assistance through programs such as MyCAA – Free Career Training for Military Spouses may be available.
See Current Courses in Wake Tech Catalog Browse Partner Catalog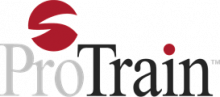 ProTrain
ProTrain is the global leader in educational services. Courses include IT training and certifications, accounting and financial services education, programming and web design development, and green and renewable energy instruction.  Here you can find affordable, self-paced, online certificate programs that can train you for the latest, in-demand job skills.
See Current Courses in Wake Tech Catalog Browse Partner Catalog

UGotClass 
UGotClass online certificates and courses are provided by the Learning Resources Network (LERN), the largest continuing education association in the world, serving more than 1,000 colleges, universities and schools. Online courses are taught by leading practitioners and teachers, with audio presentations from the teacher and interaction with other participants and the teacher. We offer certificates, CEUs, ILUs, and some courses even have optional graduate credit. Courses focus on "Skills for the 21st Century" ©.
See Current Courses in Wake Tech Catalog Browse Partner Catalog
---
Non-Credit courses offered in an Online or Hybrid (class with some in person and online content) Format. 
Travel Writing
SEF-3001OE
Profit from your experiences in exotic lands (or your own backyard) by learning how to write and sell travel articles and books. Topics include popular styles and types of travel writing that are the friendliest to new writers. Other topics of the workshop include how to wri...
Using Cell Phones in the Classroom
EDU-3020EE
Class, turn your cell phones - - on! Most of your students have cell phones, and now you can use this valuable tool in your classroom to engage and involve your students more in their learning. Discover how to implement cell phones in your classroom from a teacher who has do...
Veterans Entrepreneurship Advantage
SEF-3001V1
Assess your potential as an entrepreneur and the feasibility of your business or idea, and learn how your military experience can help. In eight three-hour sessions, you'll learn how to develop a comprehensive business plan for your new or existing business and create a firs...
Web 2.0: Blogs, Wikis, and Podcasts Applications
OST-3100TE
If you're thinking of starting a blog or trying out podcasting, this course is for you! In this course, you'll learn how to create, manage, and promote a blog as well as audio and video podcasts, using tools that you already have on your computer. No software or equipment pu...
What's New in Microsoft Office 2013
NOS-3100LE
Are you ready to acquire essential skills producing professional work with Microsoft Office 2013? This course will prepare you to learn how to use the exciting features of Microsoft Office 2013, including Word, Excel, PowerPoint, Access, Outlook, OneNote, and Publisher, usin...
Wireless Networking
NET-3100DE
Wireless networking is one of the fastest-growing segments of the computer industry. All of today's electronic devices are capable of transmitting wirelessly: computers, handhelds, cell phones, and even digital cameras. To many people, those wireless connections are nothing...
Write Effective Web Content
WEB-3000OE
Is your website effective? Would you like to attract more visitors, boost sales, and get better search rankings? You can – with better content! This course provides tips for crafting exciting content that will make your website or blog into an inviting multimedia place for v...
Write Your Life Story
CSP-4000SE
Do you know about your family heritage? Have you thought about writing your story and sharing the events that have shaped you? This course will walk you step by step through the process of writing the story of your life.
Writing Effective Grant Proposals
COM-3711ME
Learn to prepare grant proposals that get solid results for your favorite organization or charity. Preparing successful grant proposals to receive funding from corporations or foundations requires careful research, meticulous preparation, and graceful writing. Grant administ...
Writing the Fantasy Novel
SEF-7998E
Learn about this increasing popular genre of fiction. Now is a great time to become a fantasy fiction writer! If you have an idea for a book or even if you don't know where to start, this course can help you understanding the world of fantasy.