Non-Credit Online Learning
---
Online Educational Partners
Wake Tech also offers non-credit training through our online educational partners, who have large catalogs of online courses. 

Career Step
Get the career-focused education you need to succeed! Wake Tech has partnered with Career Step to offer online training programs including Medical Coding and Billing, Medical Transcription and Editing, Medical Administrative Assistant with EHR, and Pharmacy Technician.
See Current Courses in Wake Tech Catalog Browse Partner Catalog

Ed2Go
Short courses
Ed2Go offers a wide range of highly interactive courses that you can take entirely over the Internet. All courses include expert instructors, many of whom are nationally known authors. Most courses are 6 weeks long.
Find an Ed2Go course starting soon in our online schedule. If you do not find the course you want, you can browse the full Ed2Go library. 
See Current Courses in Wake Tech Catalog Browse Partner Catalog
Career Training Programs
Ed2Go also offers open enrollment training and certificate programs designed to provide the skills necessary to acquire professional level positions for many in-demand occupations. As they have a career training focus, these are longer, more in-depth courses. In some situations, financial assistance through programs such as MyCAA – Free Career Training for Military Spouses may be available.
See Current Courses in Wake Tech Catalog Browse Partner Catalog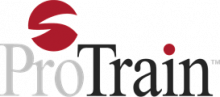 ProTrain
ProTrain is the global leader in educational services. Courses include IT training and certifications, accounting and financial services education, programming and web design development, and green and renewable energy instruction.  Here you can find affordable, self-paced, online certificate programs that can train you for the latest, in-demand job skills.
See Current Courses in Wake Tech Catalog Browse Partner Catalog
UGotClass 
UGotClass online certificates and courses are provided by the Learning Resources Network (LERN), the largest continuing education association in the world, serving more than 1,000 colleges, universities and schools. Online courses are taught by leading practitioners and teachers, with audio presentations from the teacher and interaction with other participants and the teacher. We offer certificates, CEUs, ILUs, and some courses even have optional graduate credit. Courses focus on "Skills for the 21st Century" ©.
See Current Courses in Wake Tech Catalog Browse Partner Catalog
---
Non-Credit courses offered in an Online or Hybrid (class with some in person and online content) Format. 
Course
Advanced A+ Certification Prep
Name
NOS-3100DE
Available Classes
Description
This course focuses on fun technology! You'll learn everything you need to know to select, install, and service video, sound, and portable computers. The course teaches networking, both wired and wireless, because every well-rounded tech needs to know it.
Course Objectives
have learned about security, security, security.
have gained insight into adding mobile devices such as tablets and smartphones to your computing environment.
have learned networking, both wired and wireless, because every well-rounded tech needs to know it.
Outline of Instruction
Wednesday - Lesson 01

In this first lesson, I'll take you through the details of monitors—standard desktop and projectors—and video cards. You'll learn how they work and function together to produce the display you see.
Friday - Lesson 02

In Lesson 2, I continue the discussion on video from Lesson 1. I start with video card processors and memory, then go through details about installation and configuration, including 3-D. You'll finish up with troubleshooting video.
Wednesday - Lesson 03

In Lesson 3, I'll delve into the details of sound. We will explore how sound works in a digital environment and then examine all the components that work to record and play back sound.
Friday - Lesson 04

Today we'll examine the many features of portable computers. We'll explore the many ways to expand the capabilities of portables, from connecting to external monitors to docking stations.
Wednesday - Lesson 05

In today's lesson, we'll cover three essential areas of knowledge for competent PC techs. You'll learn how to manage and maintain portable PCs. The lesson discusses in detail the processes for upgrading and repairing laptops and then finishes with lots of information on troubleshooting problems specific for portable PCs.
Friday - Lesson 06

In Lesson 6, I'll introduce you to wired networking. We'll cover topics such as network hardware, topologies, and software. I'll teach you about Ethernet, coaxial and fiber cabling technologies, and more. Let's connect!
Wednesday - Lesson 07

Today we'll explore wireless technologies, starting with the basics, such as components, software, modes, security, speed, and range. You'll learn about wireless networking standards, such as radio wave and infrared networks. We'll finish the lesson with a look at installing, configuring, and troubleshooting wireless networks.
Friday - Lesson 08

In Lesson 8, we'll delve deeply into the software side of networking. You'll learn details about TCP/IP, the primary protocol suite used today. I'll cover Windows-specific details as well, such as sharing and accessing shared resources. We'll finish the lesson with troubleshooting network-specific problems.
Wednesday - Lesson 09

Get ready to take the networking covered in previous lessons and expand it to fill the Internet. We'll start with a broad stroke on how the Internet works and then examine the various connections types to get onto the Internet. We'll wrap the lesson with a discussion of common Internet software tools.
Friday - Lesson 10

In today's lesson, we'll analyze security procedures for local area networks. I'll show you the many threats faced and then dive into access-control techniques. We'll hit on topics like data classification, compliance, and reporting procedures. It's more fun than it sounds from this description!
Wednesday - Lesson 11

Today, we'll jump into aspects of security in the big bad world, notably, discussing threats from outside your network. We'll look at malicious software types and how to deal with them. Then we'll turn to protections you should establish networkwide. The knowledge in this lesson is invaluable to you as both a tech and for the CompTIA A+ certification exams.
Friday - Lesson 12

In this our final lesson, you'll complete the trio of CompTIA A+ exam prep courses, focusing on the latest computing devices: mobile devices. You'll learn about the features and capabilities of smartphones and tablets. I'll also explain configuration techniques and describe best practices for securing mobile devices.
Contact Hours
24
CEU's
2.4
Industry Standard, State, or National Certification
Yes
Certification
801/802
Website URL
Certification Learning Outcomes/Requirements
CE to CU Articulation
No
Prerequisites
Successful completion of the Basic CompTIA A+ Certification Prep and Intermediate CompTIA A+ Certification Prep courses.
Text and Supplies Needed
Internet access
• Email
• One of the following browsers:
o Mozilla Firefox
o Microsoft Internet Explorer (9.0 or above)
o Google Chrome
o Safari
• Adobe PDF plug-in (a free download obtained at Adobe.com .)
A Windows PC that you can experiment on. You will probably want to remove/install various devices, such as video, sound, and modems. Because of the dangers of electro-static discharge (to the machine, not the student), however, we do not require you to tear apart your own primary computer. This is a class that trains you to be a technician - having a machine to play with greatly helps your learning. You can pick up an old PC from second-hand stores, garage sales, or your Aunt Edna's attic.
Clinical Site/Special Facilities
Requirements for Successful Completion of this Course
Attendance 80% or above
Participation
Students must make 70% or better on 10 quizzes or 70% or better on the final exam.
Accreditation/Special Approval Requirements
Intended Audience
Specific Industry or Business Support Needs
Industry or Job Titles Related to training Outcomes for Employment
Related Courses
Course Contact Information
Non-Credit Online Learning http://ceonline.waketech.edu
919-532-5818 or 919-532-5689