Non-Credit Online Learning
---
Online Educational Partners
Wake Tech also offers non-credit training through our online educational partners, who have large catalogs of online courses. 

Career Step
Get the career-focused education you need to succeed! Wake Tech has partnered with Career Step to offer online training programs including Medical Coding and Billing, Medical Transcription and Editing, Medical Administrative Assistant with EHR, and Pharmacy Technician.
See Current Courses in Wake Tech Catalog Browse Partner Catalog

Ed2Go
Short courses
Ed2Go offers a wide range of highly interactive courses that you can take entirely over the Internet. All courses include expert instructors, many of whom are nationally known authors. Most courses are 6 weeks long.
Find an Ed2Go course starting soon in our online schedule. If you do not find the course you want, you can browse the full Ed2Go library. 
See Current Courses in Wake Tech Catalog Browse Partner Catalog
Career Training Programs
Ed2Go also offers open enrollment training and certificate programs designed to provide the skills necessary to acquire professional level positions for many in-demand occupations. As they have a career training focus, these are longer, more in-depth courses. In some situations, financial assistance through programs such as MyCAA – Free Career Training for Military Spouses may be available.
See Current Courses in Wake Tech Catalog Browse Partner Catalog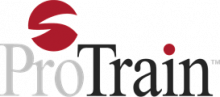 ProTrain
ProTrain is the global leader in educational services. Courses include IT training and certifications, accounting and financial services education, programming and web design development, and green and renewable energy instruction.  Here you can find affordable, self-paced, online certificate programs that can train you for the latest, in-demand job skills.
See Current Courses in Wake Tech Catalog Browse Partner Catalog
UGotClass 
UGotClass online certificates and courses are provided by the Learning Resources Network (LERN), the largest continuing education association in the world, serving more than 1,000 colleges, universities and schools. Online courses are taught by leading practitioners and teachers, with audio presentations from the teacher and interaction with other participants and the teacher. We offer certificates, CEUs, ILUs, and some courses even have optional graduate credit. Courses focus on "Skills for the 21st Century" ©.
See Current Courses in Wake Tech Catalog Browse Partner Catalog
---
Non-Credit courses offered in an Online or Hybrid (class with some in person and online content) Format. 
A to Z Grant Writing
CSP-4000DHE
1 available classes
Do you love writing and building rewarding, long-lasting relationships? Do you have a passion for a cause? As a grant writer, you can help nonprofit organizations, schools, religious institutions, and research organizations acquire the funds they need to operate and to thriv...
Accelerated Hospitality Online (Hotel & Lodging Certification)
HOS-4040C3
1 available classes
Earn an industry-recognized credential in hospitality! This online course offers an in-depth look at the hospitality industry and provides the skills you need to excel in this exciting career field. Get an overview of operational areas, the latest technological tools, the se...
Accounting Fundamentals
ACC-3150JE
1 available classes
The demand for accounting professionals currently exceeds supply, so if you're interested in increasing your financial awareness while gaining a marketable skill, this course is for you. This course offers a solid foundation in financial matters. You'll learn the basics of d...
Advanced Fiction Writing
CSP-4000CCE
1 available classes
Explore advanced fiction writing techniques with a published novelist. Do you have a story idea but aren't sure how to begin? Do your friends say you write well, but you're not sure how to get started on that first book? Do you have a manuscript (or part of one) that you'd l...
Advanced Grant Proposal Writing
COM-3711PE
1 available classes
Do you know the best way to present information in a grant proposal? In this course, an experienced grant-writer will show you how to research and write winning proposals that get funded. You'll become proficient in the proposal format used by the vast majority of public fou...
Advanced Microsoft Excel 2016
OST-3100UE
1 available classes
Wouldn't it be great to know how to use all of Excel's advanced features? This practical and information-packed course will help you master the advanced features and functions of Microsoft Excel 2016, including data analysis tools, data tables and databases, PivotTables, cus...
Become a Veterinary Assistant
ANS-3011EE
1 available classes
Do you love animals? Have you ever thought about a career as a veterinary assistant? This course, taught by a practicing veterinarian and college instructor, will give you the information you need to prepare for work in veterinary hospitals. If you're a pet owner, this cours...
Effective Business Writing
SEF-3001EE
1 available classes
Do you have a nagging suspicion that a small improvement in your writing skills might also improve your career prospects? Don't let small gaps in your business writing skills prevent you from reaching your full potential! It doesn't matter whether you're a clerical worker, a...
EPIC 30 Online Teaching Certificate
SEF-3001BO2
1 available classes
This 30-hour professional development training concentrates on online pedagogy and universal design for learning (UDL) principles. Courses cover best practices in course navigation and design, online communication and collaboration, online assessments, UDL, pedagogy, andrago...