Non-Credit Online Learning
---
Online Educational Partners
Wake Tech also offers non-credit training through our online educational partners, who have large catalogs of online courses. 

Career Step
Get the career-focused education you need to succeed! Wake Tech has partnered with Career Step to offer online training programs including Medical Coding and Billing, Medical Transcription and Editing, Medical Administrative Assistant with EHR, and Pharmacy Technician.
See Current Courses in Wake Tech Catalog Browse Partner Catalog

Ed2Go
Short courses
Ed2Go offers a wide range of highly interactive courses that you can take entirely over the Internet. All courses include expert instructors, many of whom are nationally known authors. Most courses are 6 weeks long.
Find an Ed2Go course starting soon in our online schedule. If you do not find the course you want, you can browse the full Ed2Go library. 
See Current Courses in Wake Tech Catalog Browse Partner Catalog
Career Training Programs
Ed2Go also offers open enrollment training and certificate programs designed to provide the skills necessary to acquire professional level positions for many in-demand occupations. As they have a career training focus, these are longer, more in-depth courses. In some situations, financial assistance through programs such as MyCAA – Free Career Training for Military Spouses may be available.
See Current Courses in Wake Tech Catalog Browse Partner Catalog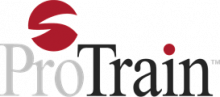 ProTrain
ProTrain is the global leader in educational services. Courses include IT training and certifications, accounting and financial services education, programming and web design development, and green and renewable energy instruction.  Here you can find affordable, self-paced, online certificate programs that can train you for the latest, in-demand job skills.
See Current Courses in Wake Tech Catalog Browse Partner Catalog

UGotClass 
UGotClass online certificates and courses are provided by the Learning Resources Network (LERN), the largest continuing education association in the world, serving more than 1,000 colleges, universities and schools. Online courses are taught by leading practitioners and teachers, with audio presentations from the teacher and interaction with other participants and the teacher. We offer certificates, CEUs, ILUs, and some courses even have optional graduate credit. Courses focus on "Skills for the 21st Century" ©.
See Current Courses in Wake Tech Catalog Browse Partner Catalog
---
Non-Credit courses offered in an Online or Hybrid (class with some in person and online content) Format. 
A to Z Grant Writing
CSP-4000DHE
2 available classes
Do you love writing and building rewarding, long-lasting relationships? Do you have a passion for a cause? As a grant writer, you can help nonprofit organizations, schools, religious institutions, and research organizations acquire the funds they need to operate and to thriv...
A+ Certification Prep: Hardware
NOS-3100AE
2 available classes
Start preparing for CompTIA A certification as you learn PC basics and troubleshoot in a real world PC environment. The Basic CompTIA A Certification Prep course teaches you about the hardware common to virtually every personal computer, including microprocessors, RAM, pow...
A+ Certification Prep:OS
NOS-3100IE
1 available classes
The Intermediate CompTIA A Certification Prep course picks up where the Basic course left off and plunges you head-first into Windows, macOS, and Linux. You will learn how to install, organize, maintain, and troubleshoot three different versions of Windows, plus explore si...
Accounting Fundamentals
ACC-3150JE
2 available classes
The demand for accounting professionals currently exceeds supply, so if you're interested in increasing your financial awareness while gaining a marketable skill, this course is for you. This course offers a solid foundation in financial matters. You'll learn the basics of d...
Accounting Fundamentals II
ACC-3150IE
1 available classes
In this course, you'll explore special journals, uncollectible accounts receivable, plant assets, depreciation, notes and interest, accrued revenue and expenses, dividends, retained earnings, and financial reports for corporations. This course builds on the knowledge you gai...
Administrative Assistant Applications
OSC-3602BE
2 available classes
Discover how time management, accounting, business law, organizational behavior, and management affect administrative assistant responsibilities and activities. Learn the basics of accounting, including the general ledger and key accounting terms, and see how financial state...
Administrative Assistant Fundamentals
OSC-3602AE
2 available classes
Rapid growth in a variety of industries – healthcare, legal services, data processing, management, public relations, and others – has created new job opportunities for administrative assistants. Master the administrative essentials: managing data, supporting staff, using tec...
Advanced Fiction Writing
CSP-4000CCE
1 available classes
Explore advanced fiction writing techniques with a published novelist. Do you have a story idea but aren't sure how to begin? Do your friends say you write well, but you're not sure how to get started on that first book? Do you have a manuscript (or part of one) that you'd l...
Become a Veterinary Assistant
ANS-3011EE
2 available classes
Do you love animals? Have you ever thought about a career as a veterinary assistant? This course, taught by a practicing veterinarian and college instructor, will give you the information you need to prepare for work in veterinary hospitals. If you're a pet owner, this cours...