The BioNetwork Capstone Center provides affordable, high-quality, hands-on training in biotechnology, biomanufacturing, and biopharmaceutical/pharmaceutical operations in a simulated industrial (cGMP) environment.
The Capstone Center is situated in the Golden LEAF Biomanufacturing Training and Education Center (BTEC) at North Carolina State University Centennial Campus. It provides a training environment that mirrors a biomanufacturing plant facility with state-of-the-art classrooms, industrial-grade equipment laboratories, and a certified cleanroom suite.
Industry-recognized credential: BioNetwork Capstone Certificates
Complete in: 12 months or less
For non-credit student support services or to see if you qualify for financial assistance, contact the Career Pathways Program & Student Resources.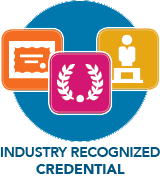 ---
Course Details & Registration Information
Course
Aseptic Processing Level I
Name
SEF-79964
Available Classes
Description
Through lecture and hands-on activities, practice the basics of aseptic operations in a simulated CGMP environment. Topics include microbiology, cleanroom design and control, environmental monitoring, cleaning and disinfection, aseptic gowning, component preparation, solution preparation, sterile filtration, sterilization methods and cleanroom behavior. Topics are correlated to regulatory guidelines.
Course Objectives
Develop an understanding of the role aseptic processing plays in the manufacture of pharmaceuticals
Gain a basic understanding of microbiology in the context of parenteral drug manufacturing
Be familiar with an overview of cleanroom operations in relation to manufacturing parenteral products
Develop an nderstanding cleaning and disinfection processes for aseptic manufacturing

Gain knowledge of environmental monitoring controls of cleanroom activities
Develop an understanding of the principle sterilization methods for aseptic manufacturing
Become familiar with the fundamentals of gowning requirements for working in a cleanroom
Gain hands-on experience with component preparation for aseptic operations

Gain hands-on experience with environmental monitoring equipment and observations of microbial isolates
Gain hands-on experience with cleaning and disinfection of aseptic processing areas
Gain hands-on experience in aseptic gowning
Gain hands-onexperience with solution preparation and sterile filtration of small-scale parenteral bulk product
Outline of Instruction
Day 1: Microbiology and Cleanrooms
- Introductions
- Lecture: Microbiology Basics
- Lecture: Why Aseptic Processing?
- Lecture/Lab: Cleanroom Tour
- Video: New England Compounding Pharmacy
- Lab: Cleaning of Aseptic Areas
- Aseptic Pipette and Pour Practice
Day 2: Environmental Monitoring, Cleaning, Disinfection and Sterilization
- Lecture: Environmental Monitoring
- Labs: Environmental Monitoring (Finger Plates, Body Swabs, Contact Plates, Air Sampling for Viables, Air Sampling for Particulates)
- Lecture: Cleaning and Disinfectants
- Lecture: Sterilization Methods
- Lab: Disinfectant Experiment
- Lab: Component Preparation
- Lab: Aseptic Pipette and Pour Practice
Day 3: Compounding and Filtration
- Lecture: Solution Preparation
- Lecture: Aseptic Gowning and Cleanroom Behaviors
- Video: Aseptic Gowning
- Lecture: Sterile Filtration
- Lab: Compounding and Filtration
- Lab: Data Collection of Disinfectant Plates
- Lab: Filter Integrity Test
Day 4:
- Lab and Lecture Review (Cleanroom Behaviors and Aseptic Technique Critique, Filtration Results, Gowning)
- Lab: Aseptic Connections
- Lab: Data Collection from EM Exercise
- Lab: Review and Discuss Results of Microbiological Data
- Q&A, Final Quiz
Contact Hours
22
CEU's
2.2
Industry Standard, State, or National Certification
No
CE to CU Articulation
No
Prerequisites
Text and Supplies Needed
Clinical Site/Special Facilities
Requirements for Successful Completion of this Course
Attendance 95% or above
Participation
Minimums score of 70% on final quiz in two attempts or fewer.
Accreditation/Special Approval Requirements
Intended Audience
Specific Industry or Business Support Needs
Industry or Job Titles Related to training Outcomes for Employment
Related Courses
Aseptic Processing Level II - SEF-79974
Course Contact Information