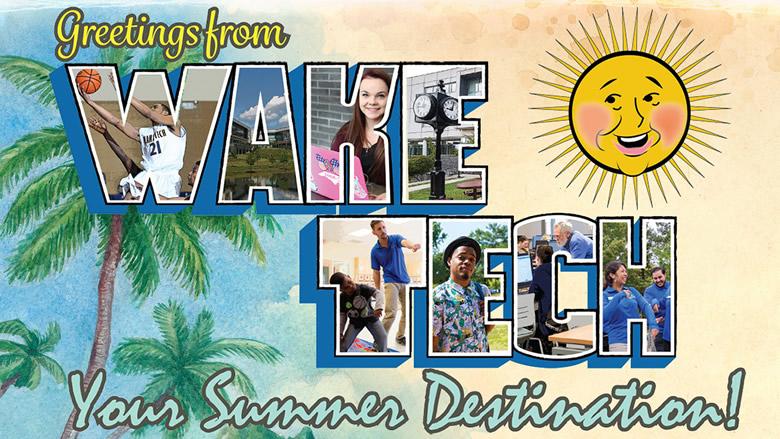 Discover warm sunshine, cool breezes, and summer sessions
that can put you on the fast track to your college degree!
 
APPLY NOW FOR SUMMER 2019
CONVENIENT LOCATIONS
Southern Wake Campus
Northern Wake Campus
Western Wake Campus
Online
---
We are offering a variety of courses in the following discipline areas:
Anthropology
Art
Biology
Chemistry
Communication
Computer Technology
Developmental Math
Developmental Reading
and English

Drafting
Engineering
English
Geology
History
Humanities
Mathematics
Music

Philosophy
Physics
Political Science
Psychology
Religion
Sociology
Spanish
Check Webadvisor for the latest schedules.
---
ACA 122 
For College Transfer students, summer is a great time to takes the College Transfer Success course! Build communication and critical thinking skills, explore career pathways, and prepare for seamless transfer to a four-year institution.
---
CCP
Through the Career and College Promise program, high school juniors and seniors can take a college course, tuition-free!
---
Join us this summer!