The BioNetwork Capstone Center provides affordable, high-quality, hands-on training in biotechnology, biomanufacturing, and biopharmaceutical/pharmaceutical operations in a simulated industrial (cGMP) environment.
The Capstone Center is situated in the Golden LEAF Biomanufacturing Training and Education Center (BTEC) at North Carolina State University Centennial Campus. It provides a training environment that mirrors a biomanufacturing plant facility with state-of-the-art classrooms, industrial-grade equipment laboratories, and a certified cleanroom suite.
Industry-recognized credential: BioNetwork Capstone Certificates
Complete in: 12 months or less
For non-credit student support services or to see if you qualify for financial assistance, contact the Career Pathways Program & Student Resources.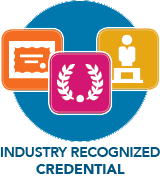 ---
Course Details & Registration Information
Course
Fermentation Processes
Name
SEF-79744
Available Classes
Description
Learn the fundamentals of fermentation technology and processes in the chemical and biotechnology industries. Lecture topics include microbial nutrition and growth, sterilization principles, fermentation equipment/instrumentation, operations, and regulatory considerations. Labs provide hands-on experience with shaker and bioreactor production, media preparation, and use of analytical lab equipment.
Course Objectives
Explore the fundamentals of fermentation including: the history of fermentation, industrial microorganisms and products, cGMP considerations in fermentation, microbial nutrition and growth, cell metabolism and product formation, sterilization, fermentor design, instrumentation and control, and fermentation support systems and operations.
Gain hands-on experience in: sterilization, media preparation, and culture operations at both the shaker flask and bioreactor scale.
Outline of Instruction
Day 1 Lectures
a. Introduction to fermentation processes (history)
b. Industrial microorganisms and their products
c. Current good manufacturing practices as directed to fermentation processes
d. Sterilization Rules
e. Nutrition and Cell Growth
f. Metabolism and Product Improvement
Day 1 Labs
a. Review lab safety
b. Refresh a culture
c. Prepare shaker flask media
d. Microscope observations
Day 2 Lectures
a. Fermentor Design
b. Fermentation Instrument and Control
c. Fermentation Support Systems
d. Fermentation Operations
Day 2 Labs
a. Inoculate and monitor shaker flasks for growth
b. Identify nutrition components of various media
c. Perform a sterilization investigation
Day 3 Lecture - Single Use Technologies
Day 3 Labs
a. Identify parts of bioreactor
b. Inoculate bioreactor and monitor throughout day
c. Use of additional analytical equipment for monitoring
d. Clean-up and store
Contact Hours
24
CEU's
2.4
Industry Standard, State, or National Certification
No
CE to CU Articulation
No
Prerequisites
Text and Supplies Needed
Clinical Site/Special Facilities
Classroom and teaching laboratory
Requirements for Successful Completion of this Course
Attendance 95% or above
Participation
Accreditation/Special Approval Requirements
Intended Audience
Specific Industry or Business Support Needs
Industry or Job Titles Related to training Outcomes for Employment
Related Courses
Course Contact Information