The BioNetwork Capstone Center provides affordable, high-quality, hands-on training in biotechnology, biomanufacturing, and biopharmaceutical/pharmaceutical operations in a simulated industrial (cGMP) environment.
The Capstone Center is situated in the Golden LEAF Biomanufacturing Training and Education Center (BTEC) at North Carolina State University Centennial Campus. It provides a training environment that mirrors a biomanufacturing plant facility with state-of-the-art classrooms, industrial-grade equipment laboratories, and a certified cleanroom suite.
Industry-recognized credential: BioNetwork Capstone Certificates
Complete in: 12 months or less
For non-credit student support services or to see if you qualify for financial assistance, contact the Career Pathways Program & Student Resources.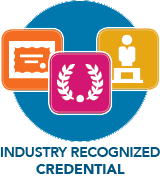 ---
Course Details & Registration Information
Course
Operations in Biotechnology Processes: An Overview
Name
SEF-79604
Available Classes
Description
This course will focus on the details of the typical processing procedures utilized to produce a biopharmaceutical - a pharmaceutical produced by biotechnology. An understanding of the science and the equipment commonly used in each process step will be presented along with a review of the basic biochemistry involved in biotechnology and current pharmaceutical applications. Hands-on laboratory exercises will provide experience in the fermentation, product isolation, and purification of a protein.
Course Objectives
Become familiar with the fundamental science behind biotechnology and its application in the pharmaceutical industry
Learn the basic science, equipment, and processing steps typically utilized in the production, isolation and purification of a biopharmaceutical product
Gain hands-on experience and familiarity with common instrumentation used in the production, isolation and purification of a protein
Outline of Instruction
Lecture
a. Central dogma (gene to codon)
b. Cells and cell types
c. Products
d. Lab experiment overview
e. The pharmaceutical environment
f. Basic cGMP principles
g. Recombinant DNA techniques
h. Arabinose operon
Labs
a. Shaker flask operation
b. Bioreactor component identification
c. Arabinose usage as an inducer
Lecture
a. Brief history of fermentation, metabolism and growth
b. Expression systems for protein production
c. Fermentation equipment, control, monitoring
d. Fermentation design and sterility
e. Fermentation production flow
Labs
a. Growth run using fermentor
b. Cell pellet sonication and centrifugation
c. Tour of upstream facilities
Lecture
a. Amino acid chemistry
b. Nature of proteins
c. Downstream processing
d. Cell disruption
e. Solid-liquid separations (centrifugation, filtration)
Labs
a. Chromatography sample preparation
b. Identify components in chromatography system
Lecture
a. Product concentration and purification operations (ultrafiltration, evaporation, precipitation, liquid extraction, crystallization)
b. Chromatography (size exclusion, affinity, ionic exchange, hydrophobic interaction)
c. Dialysis/diafiltration
Labs
a. Chromatography operations
b. Tour of downstream facilities
Lecture
a. Protein refolding techniques
b. Final concentration, formulation, filtration, drying, final packaging
Review and assessment
Contact Hours
32
CEU's
3.2
Industry Standard, State, or National Certification
No
CE to CU Articulation
No
Prerequisites
Incumbent worker in the industry, entry level process technician, successfully completion of BioWork course, or equivalent.
Text and Supplies Needed
Clinical Site/Special Facilities
Requirements for Successful Completion of this Course
Attendance 90% or above
Participation
Accreditation/Special Approval Requirements
Intended Audience
Specific Industry or Business Support Needs
Industry or Job Titles Related to training Outcomes for Employment
Related Courses
Course Contact Information