The BioNetwork Capstone Center provides affordable, high-quality, hands-on training in biotechnology, biomanufacturing, and biopharmaceutical/pharmaceutical operations in a simulated industrial (cGMP) environment.
The Capstone Center is situated in the Golden LEAF Biomanufacturing Training and Education Center (BTEC) at North Carolina State University Centennial Campus. It provides a training environment that mirrors a biomanufacturing plant facility with state-of-the-art classrooms, industrial-grade equipment laboratories, and a certified cleanroom suite.
Industry-recognized credential: BioNetwork Capstone Certificates
Complete in: 12 months or less
For non-credit student support services or to see if you qualify for financial assistance, contact the Career Pathways Program & Student Resources.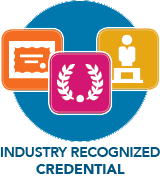 ---
Course Details & Registration Information
Course
Introduction to Computer Validation
Name
SEF-79534
Available Classes
Description
This course provides an overview of computer validation and its fundamental principles, for both automation and information systems. The course addresses the CGMP requirements related to computer validation, phases/life cycle of computer validation and computer systems, and documentation requirements. Also covered are major areas subject to regulatory inspections and audit by the FDA and other international agencies. Samples of assessment tools are provided.
Course Objectives
Become oriented to regulatory requirements for computer validation
Learn how to determine whether a system requires validation

Discover the major functions that should always be tested during validation
Be able to define and describe the key components and phases of computer validation
Understand what documents should be included as part of validation
Outline of Instruction
Documentation requirements and CGMP
Master plans
Standard Operating Procedures (SOPs)
a. Contents
b. Examples
Protocols and documentation requirements
Reports
a. Contents
b. Review process
c. Approval process
Contact Hours
8
CEU's
0.8
Industry Standard, State, or National Certification
No
CE to CU Articulation
No
Prerequisites
SEF-165CL, Fundamentals of Validation or equivalent is recommended
Text and Supplies Needed
Clinical Site/Special Facilities
Requirements for Successful Completion of this Course
Attendance 90% or above
Participation
Accreditation/Special Approval Requirements
Intended Audience
Specific Industry or Business Support Needs
Industry or Job Titles Related to training Outcomes for Employment
Related Courses
Fundamentals of Validation - SEF-165CL
Course Contact Information