The BioNetwork Capstone Center provides affordable, high-quality, hands-on training in biotechnology, biomanufacturing, and biopharmaceutical/pharmaceutical operations in a simulated industrial (cGMP) environment.
The Capstone Center is situated in the Golden LEAF Biomanufacturing Training and Education Center (BTEC) at North Carolina State University Centennial Campus. It provides a training environment that mirrors a biomanufacturing plant facility with state-of-the-art classrooms, industrial-grade equipment laboratories, and a certified cleanroom suite.
Industry-recognized credential: BioNetwork Capstone Certificates
Complete in: 12 months or less
For non-credit student support services or to see if you qualify for financial assistance, contact the Career Pathways Program & Student Resources.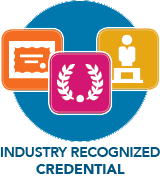 ---
Course Details & Registration Information
Course
Fundamentals of Microbiology
Name
SEF-147CL
Available Classes
Description
The application of fundamental microbiological concepts and identification techniques are critical for a wide range of manufacturing processes regulated by the FDA, USDA, and other agencies. These include producers of pharmaceutical, food, beverage, and dietary supplement products. This course covers the basic theories and techniques of bacteria and fungi detection, isolation, enumeration, and identification of microorganisms commonly found in industrial settings. Also included are regulatory requirements, methods and rationale for environmental monitoring assessments, reporting, and microbiological quality control. Materials will be covered through a combination of informational lectures and hands-on laboratory exercises.
Course Objectives
Be able to define a wide range of fundamental microbiological concepts and theories that are critical to regulated industries of pharmaceutical, food, and dietary supplements.
Be able to explain and demonstrate fundamental techniques of isolation, detection, enumeration, and identification of bacteria and fungi commonly found in industrial settings.
Be able to summarize: features of organisms of interest, environmental monitoring rationale, regulatory requirements, standard methodology, and resources available for interpretation of laboratory results.
Have experience in evaluation of results, reporting and quality control.
Be able to describe rapid methodologies and special interest microbiology topics.
Outline of Instruction
Day 1, Morning Lecture (4 hours)
1. Introductions, Questionnaires, Pre-course test, Brief Job Description, Goals for Class
2. Laboratory Safety –BSL 1 and 2 practices
3. Gold Standard Methods
4. Introduction to Industrial Microbiology and Bacteria
5. Colony Morphology, Cell shape, and Gram stain
6. Quality Control Laboratory Testing
Day 1, Afternoon Laboratory Exercise (4 hours)
1. Aseptic suite water collection- demo
2. Aseptic technique practice
Day 2, Morning Lecture (4 hours)
1. Historical perspective on bacterial identification
2. Historical understanding of Microbiology
3. Enumeration (USP 61, FDA BAM)
4. Preliminary Identification
5. Medical and Industry Important Fungi
Day 2, Afternoon Laboratory Exercise (4 hours)
1. Examine previous day tests
2. Microscopy
3. Enumeration
4. Endotoxin- Gel Clot Method (USP 85)
5. Serology (FDA BAM) demo (hands on time permitting)
6. Supplemental rapid tests
Day 3, Lecture (1 hour)
1. Special Topic Microorganisms
2. Mycoplasma (USP 63)
3. Viruses (FDA BAM)
4. Rapid Methods/Confirmatory Microbiology
Day 3, Laboratory Exercise (2 hours)
1. Examine previous day tests
2. Complete Laboratory Report
3. Environmental Monitoring
4. Group Lab Report presentations and discussion
Day 3, Lecture (1 hour)
1. Assessment
2. Review results as a group
3. Discuss issues presented in assessment
4. Conclusions and Final Discussion
5. Open floor for additional questions
6. Course evaluations
Contact Hours
20
CEU's
2
Industry Standard, State, or National Certification
No
CE to CU Articulation
No
Prerequisites
Text and Supplies Needed
Clinical Site/Special Facilities
Requirements for Successful Completion of this Course
Attendance 80% or above
Participation
Accreditation/Special Approval Requirements
Intended Audience
Specific Industry or Business Support Needs
Industry or Job Titles Related to training Outcomes for Employment
Related Courses
Course Contact Information