Human Services Technology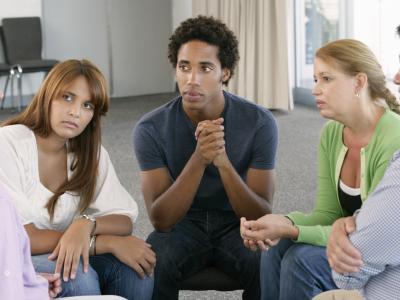 Program Contact
Dawn Harvel
Degrees & Pathways
AAS - Associate in Applied Science
About The Program
The Human Services Technology (HST) curriculum prepares students for entry-level positions in institutions and agencies that provide education and social and community services to enable people to live more autonomous, satisfying, productive lives. Emphasis is placed on the development of relevant knowledge, best practice skills and effective human services attitudes so students learn how to effectively match client needs with available community resources and help people help themselves. Fieldwork experience provides opportunities to apply knowledge gained in the classroom.
Wake Tech offers the Associate in Applied Science degree in Human Services Technology, with concentrations in Human Services, Addiction and Recovery Studies and Mental Health. Certificate programs are also available with concentrations in Addiction and Recovery Studies, Mental Health and Gerontology. The Addiction and Recovery Studies programs meet the educational requirements to pursue certification through the North Carolina Addictions Specialist Professional Practice Board.
Graduates qualify for positions in mental health, child care, family services, social services, rehabilitation, corrections, residential services and educational agencies, where they could work with the following populations:
Elderly
At-risk adolescents
People with developmental disabilities
People with mental illness
Victims of domestic violence
Homeless individuals and families
People with addictions
Persons with HIV/AIDS and other medical/public health issues
Vocational rehabilitation clients
Work-Based Learning
Work-Based Learning (WBL) opportunities are required for all students enrolled in a Human Services Technology degree program, as well as those in the Addiction and Recovery Studies Intervention certificate program. WBL is an internship or field-based experience that allows students to apply what they have learned in the classroom with supervised, practical work experience in their fields of study.
Students work part-time, typically 10 to 16 hours a week, while attending school and earning academic credit. This combination is a meaningful way for students to explore career choices and become better prepared for the job market after graduation. In addition to the field-based work, WBL students also enroll in a one-credit-hour seminar course. This course must be taken during the same semester as students complete their internship.
The application deadlines for WBL are as follows:
Fall semester: June 25
Spring semester: October 25
Summer term: March 25
For more information, email HST's WBL faculty coordinator Dawn Harvel at [email protected].
Resources