Law, Public Safety, Corrections & Security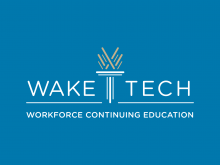 Prepare for entry-level employment as law enforcement officers with state, county, or municipal governments, or with private enterprise. Instruction includes practical exercises, with an ethics component woven throughout the training experience.
Financial Aid
Yes, learn more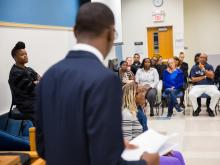 The Criminal Justice/Forensic Science Technologies curriculum is designed to provide knowledge of criminal justice systems and operations. Study will focus on local, state, and federal law enforcement, judicial processes, corrections, and security services
Degrees & Pathways
AAS - Associate in Applied Science
Certificates
Financial Aid
Find out more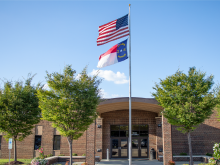 The Public Safety Administration curriculum is designed to provide students, as well as practitioners, with knowledge and skills in the technical, managerial, and administrative areas necessary for entrance or advancement within various public safety and government organizations.
Degrees & Pathways
AAS - Associate in Applied Science
Financial Aid
Yes, learn more