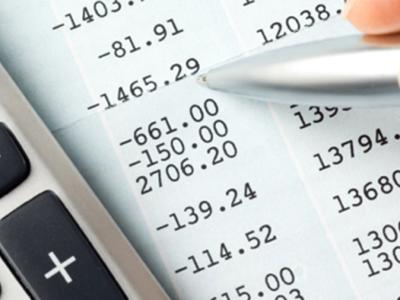 Program Contact
Melanie Thomas
Degrees & Pathways
AAS - Associate in Applied Science
Diploma
Certificates
About The Program
With knowledge of financial and business analytical skills, accountants are greatly needed to make decisions. Business is booming, and the need for accountants has skyrocketed, creating a gap between the number of job opportunities and the number of qualified individuals to fill them. The business world is dynamic, fast-growing and ever-changing, but there is one job that every company needs: an accountant. What better way to experience success than to play a major role in making things happen.
Why Should You Become an Accountant
Businesses run on accountants, and accountants run businesses. As an accountant, you can hold many positions in a company, such as chief financial officer, managing partner, president and many others. Accountants can work in private, family-owned businesses, publicly held corporations, government agencies and public accounting firms.
Have you ever wanted to work on Main Street or Wall Street, serve as an FBI agent, coordinate movie productions, handle international conglomerates or startups or serve professional sports teams or rock bands? Accountants work and hold possessions in all of these fields.
The key to being an accountant is to be studious, hardworking and trustworthy. Businesses and individuals depend on accountants to help shape the future as influential experts in their fields.  
What is the potential for employment or for growth and advancement? Just look at some of the career areas you can explore:
Assurance services – auditing company financial statements, providing internet security consulting, measuring and evaluating business performance, assisting the elderly and their families with personal management
Consulting services – providing objective advice and assistance to individuals, businesses, financial institutions, government agencies and not-for-profit organizations
Information technology services – designing and implementing advanced information systems to fit an organization's needs
Environmental services – with increasing public interest in the environment, conducting compliance audits and designing systems to ensure compliance
Forensic services – handling accounting investigations or fraud auditing by examining accounting records, searching for evidence of misconduct and seeking the hiding places of misappropriated assets
International accounting services – helping business cope with a global economy by understanding and mastering international trade laws and regulations
Tax and financial planning – working with individuals and companies on matters relating to financial planning, mergers and acquisitions, investments and taxes.
Whether it is maximizing profits, determining investment strategies, analyzing future financing needs or teaching others how to take control of their destiny, accountants are in the right place at the right time to make things happen. Accountants are professionals that deliver value – never underestimate the value of an accountant.