Academics
Spring Semester Registration is Open
Current students can register now, new students on Nov. 16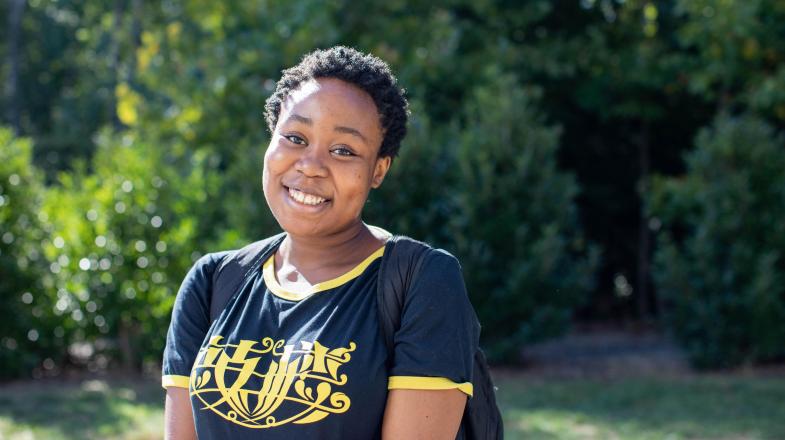 RALEIGH, N.C. (October 30, 2020) – Start or continue your educational journey at Wake Tech in 2021!
Registration is now open for the spring 2021 semester. Current degree-seeking students can begin registering for classes today, Friday, Oct. 30. Registration dates and times for continuing students is based on number of completed credits hours at Wake Tech. Students can access their priority date in Self Service at register.waketech.edu.
New students, meanwhile, can get started by completing NC Residency Determination and completing the Wake Tech application at apply.waketech.edu. Registration for new students begins Nov. 16, and classes start on Jan. 7.
In spring 2021, all degree courses at Wake Tech will be offered in a hybrid format (blend of in-person and online instruction) or fully online. The online designation signifies that 100% of the course material is delivered online.
Some online classes are "asynchronous" allowing the students to complete them anytime at their convenience, while other online classes are "synchronous," requiring students to meet virtually with their instructor at set days and times throughout the semester. For fully online courses offered during the spring semester, students will find more online courses in a synchronous format at set times with regularly scheduled class sessions involving the instructor and class taking place at designated times through Microsoft Teams format.
To provide increased opportunities, the college will also offer a robust array of accelerated 12 and eight-week classes, in addition to the traditional 16-week semester.
Wake Tech has established a Virtual Support Center for students, which is the best and safest way for students and prospective students to receive services such as admissions, financial aid, registration and records, advising, veterans services, career and employment resources, and wellness counseling.
Learn more about what to expect in the spring semester in Wake Tech's Learn Well Spring 2021 Plan: Nudging Toward Normalcy
Wake Tech, North Carolina's largest community college, offers more than 200 programs that lead to an associate degree, diploma or certificate. With more than 100 online programs and more online students than any other community college in the state, Wake Tech continues to be ranked the #1 online community college in the U.S.