Alumni
Oldest Known Original Graduate Passes Away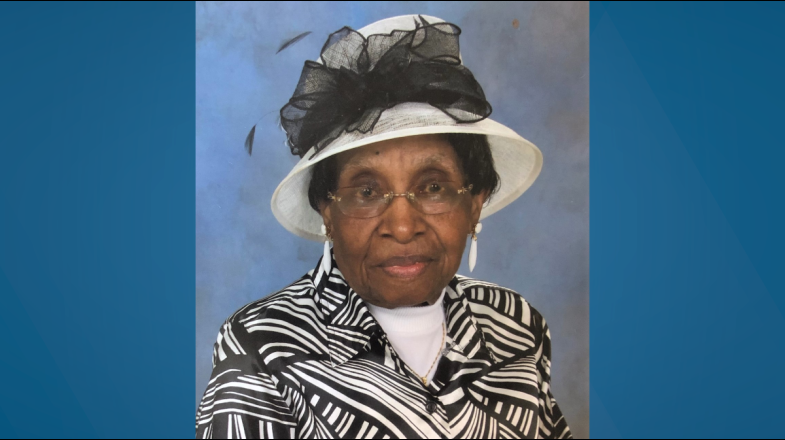 RALEIGH, N.C. (September 8, 2020) – Pauline Cole Tucker, Wake Tech's oldest known original graduate, has passed away. She was 95.
Tucker became one of the first nine students to earn a diploma in the Medical Laboratory Assistant program in 1965 at the college that was then known as the W.W. Holding Industrial Education Center. Tucker's classes were held at Wake Memorial Hospital, which is now WakeMed. She subsequently enjoyed a 24-year career at WakeMed.
Her funeral will be held at 1 p.m. Tuesday, September 8 at Lea Funeral Home, 2500 Poole Road, Raleigh, NC. Visitation will be from 12:30 to 1 p.m. preceding the funeral. Interment will be in Hillcrest Cemetery in Cary, NC. Read Tucker's full obituary here.
The family would like her legacy to live on at Wake Tech, and is asking anyone who would like to donate to make a gift to the Wake Tech Foundation with Pauline Tucker Fund noted in the memo.
"Pauline Tucker's life represents all that we value about Wake Tech – resilience in overcoming challenge, educational and economic opportunity for everyone, contribution to your community, and hope for a better tomorrow," said Wake Tech President Dr. Scott Ralls. "I feel honored to have had the chance to know her and her incredible family these past few months, and am thankful that all of our Wake Tech faculty and staff had the opportunity to hear her wisdom and share in her spirit at our recent fall convocation."
Dr. Ralls recently spoke with Tucker and her former classmate Gail Carrington via Microsoft Teams in August. During that conversation, which was shared with Wake Tech employees at a virtual convocation, Tucker talked about how she made the difficult, life-changing decision to go to college during a challenging time in her life thanks to the encouragement of one of her former high school teachers.
"At the time, I didn't have any idea if I could do it, but it really was an uplifting experience and it gave me hope and it helped me to survive," Tucker said. "In the end, everything worked out for my good. We had excellent instructors that were interested in our welfare and encouraged us to keep on keeping on."
Dr. Ralls also had the pleasure of bringing Tucker well wishes this past December during her 95th birthday celebration with family, friends, and former classmates.
"Your achievement is a landmark in the history of Wake Technical Community College," Dr. Ralls said at that celebration. "You're an inspiration to your family, Wake Tech students, and the entire Wake Tech family."
"Going to college was a huge turning point in my life," said Tucker. "It was a real blessing."
Wake Tech officially opened its doors on October 7, 1963, as the W.W. Holding Industrial Education Center. It began with 34 full-time students in automobile mechanics, radio and TV repair, electrical installation and maintenance, and mechanical drafting on what is now the Southern Wake Campus. An additional 270 students took classes at community sites around Wake County, including nursing students at Wake Memorial Hospital in Raleigh.
A year later, more programs were added, including Secretarial Science, Business Data Processing, Nursing Assistant, and Medical Laboratory Assistant.
###